Nasir bin Olu Dara Jones, most commonly known as Nas in the business, is heavily involved in the world of music. Being an American rapper, hip hop record producer, entrepreneur and actor, Nas's name has reached global stardom.
Nas' Career

However, music is but the ground that he came upon. Today, he owns a record label, a FILA sneaker store, and an associate publisher for Mass Appeal magazine--a humble beginning, I would say, for a man of his stature.
Born on the 14th of September, 1973, in Brooklyn, New York, his mother was a postal service worker and his father, on the other hand, is a jazz and blues musician--possibly where his musical gifts came from.
Nas was born Nasir bin Olu Dara Jones, on the 14th September 1973, in Brooklyn, New York. His mother was a postal service worker, and his father is a jazz and blues musician--quite possibly where his musical gifts have come from.
As a child, his family moved to the neighborhood of Queens, Long Island City. Thankfully, this is where Nas was introduced to the world of hip hop--through his neighbor who played him records.
Unfortunately, Nas's parents divorced when he was just 12 years old. At that time, it wasn't in his power to continue school, dropping out after the eighth grade but soon began to hone his musical skills by playing the trumpet and writing his own rhymes and bars.
As a teenager, he named himself "Kid Wave" and would record music alongside his neighbor. In the late 80s, Large Professor introduced himself to Nas and would offer the recording studio for Nas to produce. Sadly, work done in that studio wasn't ever released.
The 90s was a big decade for Nas--signing with Columbia Records and launched his debut album in 1994's "Illmatic" which was dubbed the best album of 1994. It was at that time when Nas really broke into the music industry with fans left and right.
Over the years, Nas would release album after album with much success. In 2001, his dispute with arguably one of the best to ever do it in the rapping scene, Jay-Z, hit the media. By then, their diss tracks to one another were booming.
Currently, Nas has eight straight platinum albums in a row--an enormous feat for anyone who's in the music business. With 25 million records sold worldwide under his belt, he's definitely one of the legends in the realm of rapping.
Nas' Net Worth
| | |
| --- | --- |
| Name | Nasir bin Olu Dara Jones |
| Net Worth | $70 million |
| Date of Birth | September 14, 1973 |
| Origin | Brooklyn, New York, United States |
| Income Source | Professional Rapper |
Without a shadow of a doubt, Nas's name will be carried on for generations to come. His music lived during the early 90s and will forever be remembered. At such a young age, the experience of writing lyrics and rhymes would surely pan out in the future--and so it has. Not only has he delivered some of the sickest bars in the rapping realm, he's also said some of the most inspiring things for people who are following the same path as him.
Here are some of the best quotes from Nas!
Top 5 Nas Quotes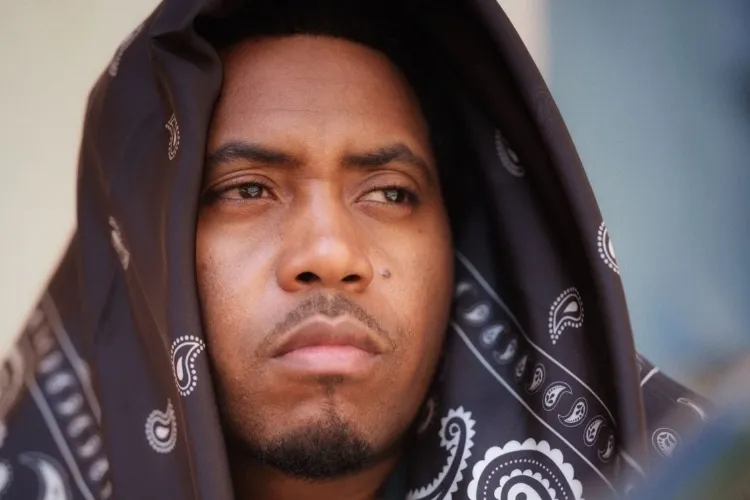 "Hip-hop is the streets. Hip-hop is a couple of elements that it comes from back in the days... that feel of music with urgency that speaks to you. It speaks to your livelihood and it's not compromised. It's blunt. It's raw, straight off the street - from the beat to the voice to the words." - Nas
"Some people say I'm conscious, some say I'm a gangsta rapper - it's just me doing me. I'm stomping in my own lane. I'm doing what I do." - Nas
"'I think I've had the longest career of strength, focus, and still being able to sell records. I think I'm that guy. I'm still blessed with the opportunity to make music and pass out a message like, 'Life is good,' to the world." - Nas
"I want to sound like an instrument. I want my voice and my words to marry the beat. I go with the rhythm of it and the words start to come to my mind and those words could be based on things that's been on my mind for the past year, the past month, the past week, whatever; I write it." - Nas
"I'm just little me, an American who wants to see his country do better." - Nas