Fans of the award-winning cable television series Mad Men will certainly remember episodes when advertising executive Don Draper held focus groups to gauge the effectiveness of branding campaigns and solicit ideas from audiences who would be targeted with radio spots, TV commercials or magazine ads. During these focus group meetings, participants were often shown two distinct campaigns for the same product or service; the goal was to gauge their reaction to the ads.
Don Draper would also sometimes call on a marketing research expert to help him with the focus groups and gain valuable insight for the purpose of optimizing his campaigns and improving conversion rates for his clients. In other words, Don Draper was conducting A/B testing with focus groups as his platform.
These days, online marketers do not have to hold focus groups for the purpose of conducting A/B testing. The logistics are now provided through the eight online tools below, which can easily guide business owners and marketers through the A/B testing process so that they can improve their conversion rates through online campaigns and landing pages.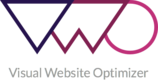 The most attractive feature of this Internet A/B testing tool is the highly visual user interface, which enables the creation of multiple web pages on the fly. Visual Website Optimizer works as a platform that makes it easy for users to upload web pages and make changes such as replacing headlines, moving buttons, adding paragraphs, switching fonts, etc. VWO provides a dashboard for users to review and compare results.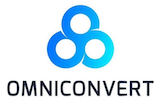 The growth marketing platform that empowers websites to do real-time personalization based on >40 data points, being used by more than 20k websites around the world. The company provides the platform to run in-depth customer satisfaction surveys, to persuade and personalize the visitors of any website in order to convert the traffic into sales and improve the UX.

What makes this A/B testing and online marketing tool unique is that it allows users to start from the very beginning. Unbounce provides a landing page maker complete with templates that have been designed specifically to encourage signing up, clicking through a shopping cart area, downloading an e-book, etc. From the Unbounce website, users can publish their multivariate creations and connect them to popular tools such as MailChimp and Salesforce.

A/B testing, adjusting, optimizing, tracking, and analytics are the main features of Optimizely, a platform that provides many valuable hints to users as they create their campaigns. Some of these hints prompt users to apply strategies such as audience discovery and behavioral marketing for the purpose of maximizing traffic and optimizing conversions.

Business owners or brand developers looking for an A/B testing solution that is both powerful and sophisticated should note that Maxymiser is a tool powered by Oracle, and that it is rated very highly among online marketing professionals. The level of personalization and multivariate options is pretty high, and the case studies from clients such as Alaska Airlines, Lacoste and Carphone Warehouse are very impressive.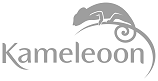 The strength of Kameleoon, an esteemed European A/B testing platform that is available in various languages, is its attractive and easy-to-use interface. This data-driven online tool will be particularly appealing to marketers who enjoy digging into the metrics and analytics of A/B testing. The data architecture behind Kameleoon is very dynamic and applies advanced algorithms to ensure the maximum rates of conversion. Kameleoon is available in English, French, German, and Polish.

This marketing tool is interesting insofar as its ability to show users how it works by simply entering a valid URL and reviewing the feedback. Convert is a visual creation tool that applies the what-you-see-is-what-you-get (WYSIWYG) concept of desktop publishing to A/B testing and advanced Internet marketing analytics. One of the highlights of Convert is that its testing mode goes beyond A/B; split-testing and e-commerce scenarios are also possible through the placement of a small piece of JavaScript code, which can be installed in a major content management system (CMS) such as WordPress.

The prestige of the Adobe brand should be enough to convince online marketers to use Marketing Cloud, but there is a lot more to this A/B testing tool. With Adobe Target, the focus is on creation, automation and personalization. Among the many features of this online tool, business owners will likely appreciate the return on investment (ROI) calculator, which allows the creation of different scenarios that go beyond estimating conversion rates; this calculator allows users to get realistic ideas about how optimization can boost their bottom line.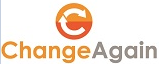 A/B testing made easy: Change Again is a simple, yet very powerful, online marketing tool that features a very simple interface to set up campaigns. Users get to test, analyze and optimize their multivariate creations without restrictions, and the ability to apply different strategies can be tested in an online "idea lab" that is filled with hints and suggested techniques to optimize conversion rates. Change Again offers a free trial and different levels of billing.
By the way, if you are looking for some free stock photos that you can use while testing different web page variant, be sure to check our free stock photo sources list.
Don't forget to share the list by using the buttons below and stay tuned for more articles like this one!
Featured image source: Wordstream