We are more than excited to announce the first free WordPress theme we are releasing: DP-01. As the name of this WordPress theme is self-explanatory, we will be releasing new themes and useful plugins as our audience grow larger! So please subscribe to our newsletter to get the new WordPress themes to your inbox. Let's take a look at our first release: DP-01!
DP-01 Homepage View: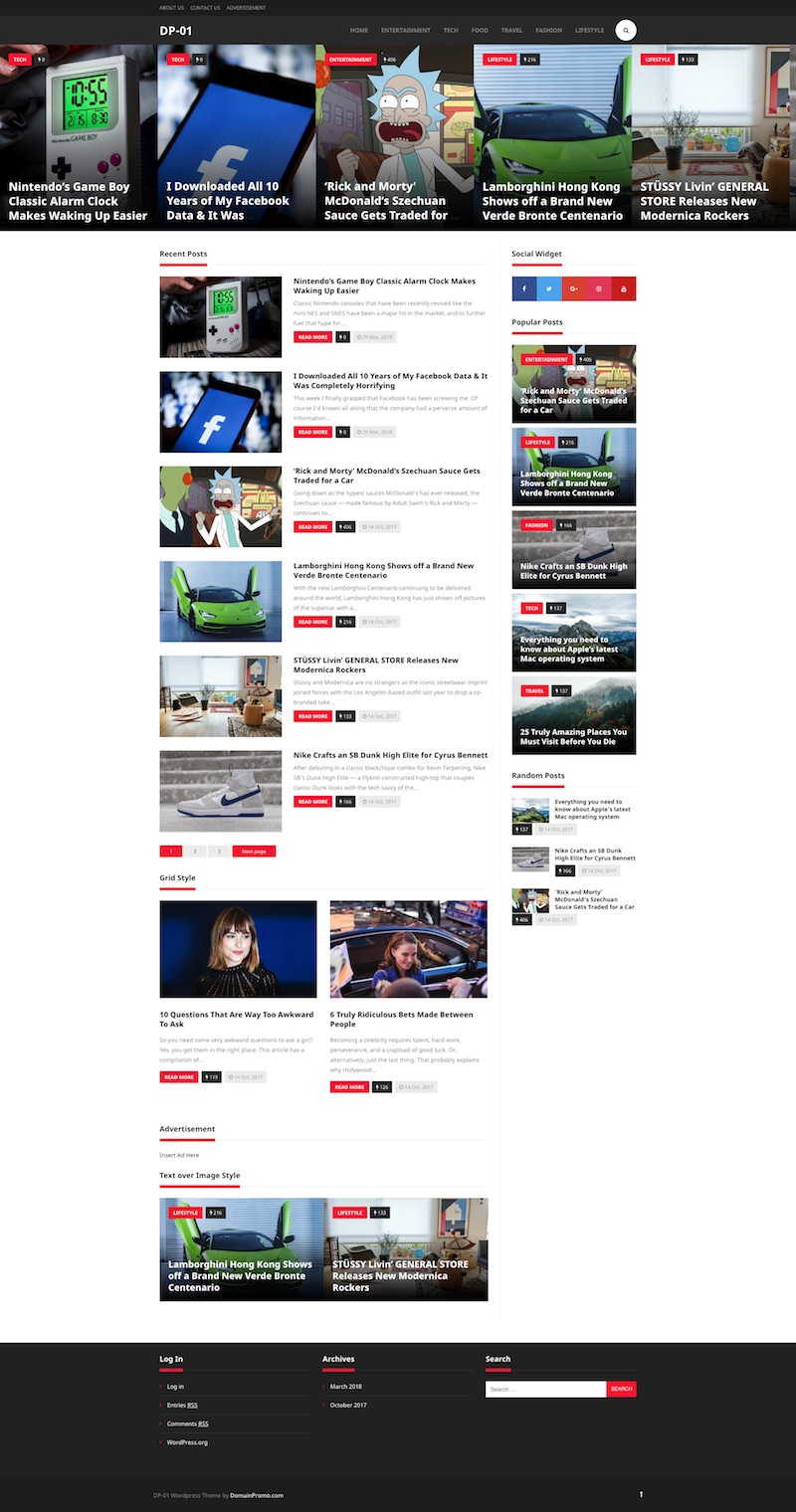 DEMO
[email-download-link namefield="YES" id="2″]
DP-01 WordPress theme is packed with 3 different listing styles, 3 custom widgets and an admin panel where you customize the layout and style of DP-01 theme. As the screenshot above shows, this is a 2 column WordPress theme, where right column is spared for widgets and left sidebar is used for content.
We kept the header area simple with a header menu and a top menu areas. We also placed a slider below the header area to get the focus on the latest posts published. The search box is given a very stylish animation to give users a better search experience.
For those who monetize their personal blogs or websites through ads, we inserted ad areas on homepage and post pages. On homepage, you can insert your ads between posts and also you can easily show ads before and after your post content. Needless to say, you can use sidebar areas for ads too.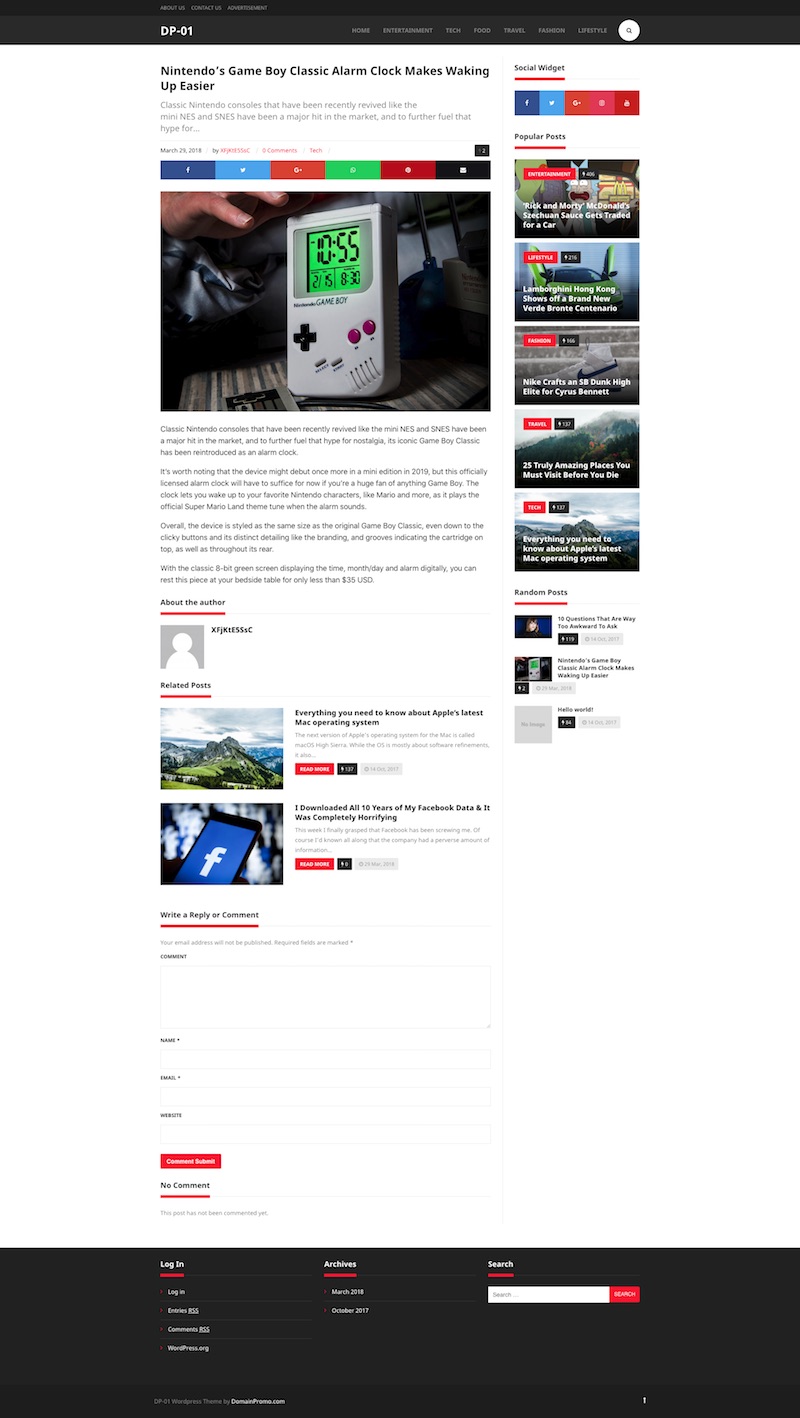 DEMO
[email-download-link namefield="YES" id="2″]
We created a subtitle section below title and social media buttons from Facebook to Pinterest, including WhatsApp. Also an impression counter for each post you create. With the help of counter, you can list the most popular posts on your sidebar. We made font type and style easy to readable on mobile and desktop. Below content area is author box that can disabled on admin panel. You can change the listing style of related posts below the post page, too. After all these sections, comment area comes, where you users can engage with your content!
Don't forget to subscribe to our newsletter to get our new theme notifications!