We have been asked some questions about what is a domain name, how to buy a domain name and how to make your website accessible on the internet and we prepared this simple guide that will help you understand the process of owning a domain name and some other essential details.
What is a Domain Name?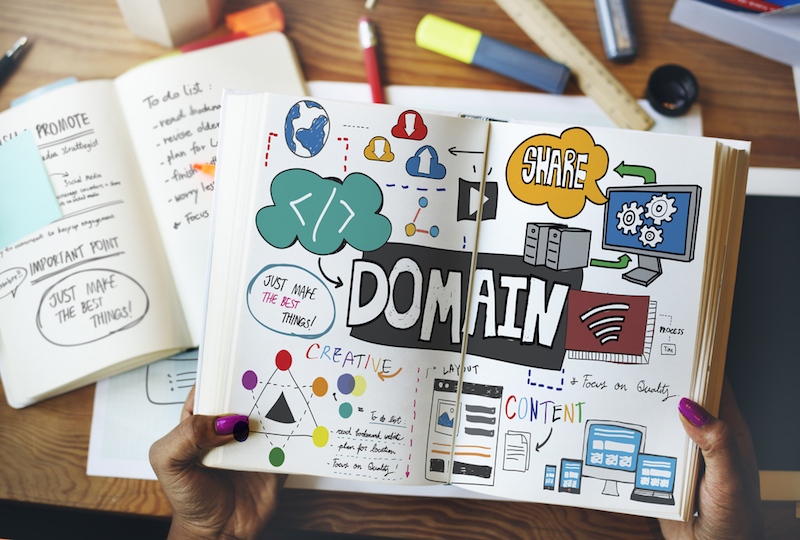 If you are thinking of building a website to showcase your business and its products or simply want to set up a personal website or blog, the first thing that you will need to do is think about a name for the website. Most people start by creating a brand name for their product or site. A brand name is one of the ways of identifying a website and attracting visitors to it.
A domain name, unlike a brand name, is a unique name that links to the website and acts as an address that enables visitors to access it – by connecting to the relevant IP (Internet Protocol) address. Because IP addresses are a series of numbers, it is much easier for internet users to connect to a site by using its domain name than the IP address.
Most people who want a website will want to find a domain name that is the same as or closely associated with its brand name. Only one person can register a particular domain name and many of the most popular names have already been taken. However, there is still an almost endless number of domain names that could still be registered by a new owner.
How do I Buy a Domain Name?
The easiest way to buy a domain name is through one of the many domain name registrars such as Godaddy. The process is very straightforward and the domain name registrar's website will generally provide a step-by-step guide to assist even the least savvy of internet users to buy a domain name. For instance, Godaddy's site offers a quick and easy search engine to allow you to find out whether the domain name that you want is available.

You will be provided with options as to the different extensions that are available, such as .com, .net, .org and .info and it is then simply a matter of choosing the name or names that are available, adding them to your shopping basket and entering your purchase details. Once the domain name is registered in your name it belongs to you and nobody else will be able to use it unless your registration expires or you agree to transfer it to someone else.
Do I Need a Web Hosting?
Buying a domain name is only the first step in the process of putting your website online. Once the domain name has been registered it will be necessary to find someone to design and build the website and then to find a web host. Web hosting is the way that your website is made visible online.
Many domain name registrars also offer website building and hosting packages and are willing to discount the cost of the domain name and/or their hosting services if you access one or more of these additional resources through them. For instance, Godaddy is presently offering a coupon code that provides a website builder package that includes 20 different site themes with a free domain name and email account for only $1.00 per month. Alternatively, for those who only want to buy a domain name, another Godaddy coupon is offering domain registration for only $0.99! Similarly, there is an ongoing $1.00 per month web hosting and a free domain name promotion at 1&1 as well.
Summary
Although buying a domain name may seem daunting, as long as you go to one of the reputable domain name registrars such as Godaddy, Name.com, Network Solutions and some others that are listed on our home page, you can be sure that you will be able to securely register a unique domain name for your website and access all of the additional services that are needed to build the site and get it online quickly.