The total cost of purchasing a printer is not just the price you buy it for. A huge amount of money is spent later on for buying ink cartridges every time your printer's ink runs out. As printer ink is probably one of the most expensive liquids, it makes sense to use it in moderation. Let us take a look at seven tips to save money on your printer ink by making the ink cartridge last longer:
1. Print in Draft Mode
When you are printing something for your personal use, make sure that you set the printer to draft or fast mode. Obviously, the print quality will not be exquisite but it will surely be good enough. The text and images will be reasonably clear and understandable. What's important is that a lot of ink will be saved.
2. Make Use of Print Preview Effectively
Print Preview, as the name suggests, shows you the preview of the document you are about to print. It will let you select important pages that you really need to print and discard unnecessary pages. This will surely help you cut down on ink usage and thereby, save money.
3. Print Text in Black Ink Only
If you are printing text and if your printer has the option of greyscale printing using black ink only, make sure you select it. If you choose to print black with the coloured ink, different colours will be mixed to produce black ink and this will evacuate the cartridge much earlier. If you do not need quality print, black ink will do just fine.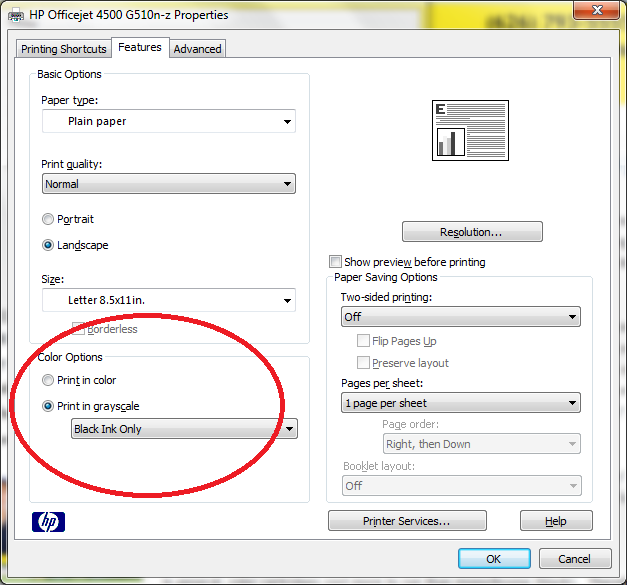 4. Make Sure You Use All the Ink In the Cartridge
Do not stop printing when you receive a warning light indicating that your ink is low. If there is any ink left in the cartridge, make sure you do not refill it. Even with the warning sign, it is very likely that there is quite a bit left. Also, look for any ink clogs and if there are any, make sure you clean them properly. However, never print when the cartridge is empty as it may cause damage to you printer.
5. Use the Right Font
It may be hard to believe but some fonts take up much more ink than others. For example, simple fonts such as Times New Roman and Garamond use far less ink than some fancy fonts, such as Comic Sans and Verdana. Make sure you use the right font to save some precious ink. And here's the list of fonts which will save you more ink: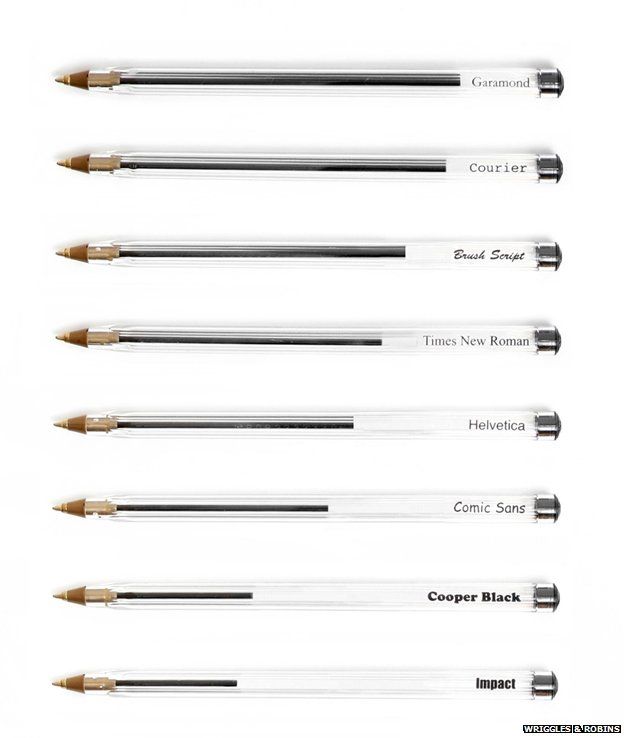 6. Select the Web Page's Own Print Option
When you are printing from a web page, your printer will print everything that's on it, including logos, graphics and advertisements. Imagine the waste of ink if you just wanted the text in the middle of the web page! Fortunately, many websites have a print-friendly option that opens a new page with just the text in black. This will not only save your ink but also your printing paper.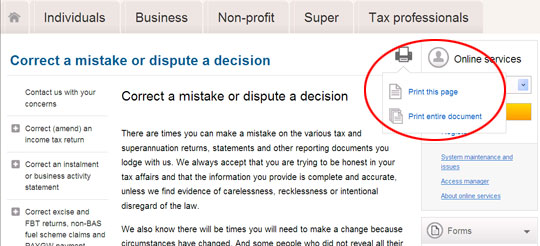 7. Use Coupon Codes
Probably the most obvious one compared to other tips. There are online stores which only sell printer inks and toner cartridges and these stores regularly share coupon codes for existing and new customers. Check the following links to find coupons of stores listed on our website:
For other online stores, make sure you search for coupon codes on Google for the website you buy inks from. Then apply the code at checkout to save some percentage off.
That's all. Hope you find this article useful. We will be sharing more articles focusing on tips for startups soon, stay tuned!