Hola VPN offers 1 year premium plan for $49 only for a limited time. With premium plan you get unlimited VPN time, all-access to blocked website, connection up to 10
...more
Hola VPN offers 1 year premium plan for $49 only for a limited time. With premium plan you get unlimited VPN time, all-access to blocked website, connection up to 10 devices, HD video streaming and more. kısalt
Hola VPN – 1 year premium plan for $49 only for a limited time
Deal Activated, no coupon code required!
| Coupon Codes | Discount / Sales | Today | Best Discount |
| --- | --- | --- | --- |
| 0 | 1 | 0 | |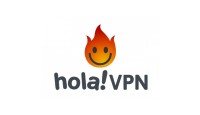 The Hola Network Limited launched in 2012, however, the work had started long before then. In 2008, the founders, Ofer Vilenski and Derry Shribman started to work on an idea to re-invent HTTP by making use of a peer-to-peer overlay network. Their plan was to make use of this overlay network to make P2P caching and routing to accelerate content distribution and make effective bandwidth to target sites faster. Later in 2013, the network became popular with customers when the customers began using P2P routing for IP masking. With the IP masking, customers used Hola's network to achieve internet privacy and anonymity.
Hola VPN has the ultimate goal of providing a better and faster internet through advanced routing technologies. With Hola, the internet is more open and cheaper to operate. Today, Hola has more than 200 million users.
Products & Services
First of all, Hola VPN is available on multiple platforms: Chrome, Firefox, Opera, Microsoft Edge, iOS, Android, Linux, Windows, PlayStation, and more.
Hola Premium: Hola Premium lets users experience the full power of Hola. With it, users get unlimited VPN time, the ability to unblock any site, HD video streaming. Users can also connect up to 10 devices, and enjoy the best in-class security and encryption.
Hola GPS Location: Hola GPS location is an app that helps users change their GPS location. This is usually done to access content or websites that are naturally not available in your original location. With the Hola GPS location, you can easily tweak your GPS to reflect any other country, region, or city of your choice.
Hola Ad Remover: The Hola Ad Remover is a free app or extension that gets rid of all ads on websites so you can have a smooth, uninterrupted browsing experience. The Ad Remover also gets rid of malware and any tracking.
Hola Accelerator: The Hola Accelerator is designed to ensure that users have a smoother streaming experience. The Accelerator optimizes every video you stream or watch so that the videos load faster and buffer less. With the Hola Accelerator, you can stream more and better.
Hola Browser: The Hola Browser combines all of the above listed products. The Ad Remover, the accelerator and even the GPS location. The Browser promises a very smooth browsing experience.
Hola is determined to giving all their members access to all entertainment. Even when it is not naturally available in their countries, With the Hola VPN, you can access all content on YouTube, Netflix, HBO, and even Hulu. While doing this, Hola still provide privacy and high-speed internet for their customers.
To help users save more on Hola Premium, they offer different deals and sales often. We have all the information you need on the latest deals from Hola right here!