| Coupon Codes | Discount / Sales | Today | Best Discount |
| --- | --- | --- | --- |
| 2 | 11 | 0 | |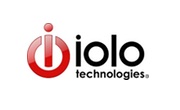 Your computer slows down as time passes. While there might be reasons of why your computer serves you with a turtle's speed, including hardware related issues like low RAM or CPU, it generally stems from malwares, temporary files, redundant background apps or corrupted hardware, which can be repaired with the help of softwares.
iolo technologies comes to the stage at this point. The company established in 1998 is determined to fix the software related issues that slow down your computer with its System Mechanic app. When you download the software, it scans your computer for malwares, privacy and security vulnerabilities, redundant files and anything that causes your PC to work slowly. While iolo offers a free version of System Mechanic, which has limited capabilities, there is a Pro version of the software which comes with advanced features. So if you try the free version of System Mechanic and decide to buy the Pro version, make you sure redeem the coupon codes above to save money on your licence orders. We also share coupons for other products of iolo here.