RoboForm offers 25% discount when you activate this exclusive coupon code. Simply choose a plan that fits your needs and enjoy using your favorite password manager and automatic form filler
...more
RoboForm offers 25% discount when you activate this exclusive coupon code. Simply choose a plan that fits your needs and enjoy using your favorite password manager and automatic form filler with 25% less cost. kısalt
RoboForm – Take 25% off on all plans through September 30
Copy this code and use at checkout
| Coupon Codes | Discount / Sales | Today | Best Discount |
| --- | --- | --- | --- |
| 1 | 1 | 0 | 25% |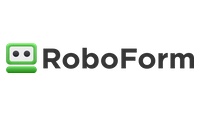 RoboForm is a password manager and secure form filler for sensitive data owned by Siber Systems. Siber Systems was established in 1998 in Fairfax, Virginia, as a spin out company that could turn scientific findings on parsing, compilation and transformation into useful, commercial technologies. Siber Systems now has additional offices in Japan and Russia, and an estimated annual revenue of $12 million.
RoboForm, Siber Systems' first commercial product, was released in 1999, and is now available in more than 30 languages and has millions of active users around the world. The service can manage, store and generate passwords, allowing for automated logging into websites, and also has the facility to complete online forms with sensitive data with a single click. The service is available for individual users on a subscription basis, and there is an enterprise service available on a SaaS model.
For consumers, there is also RoboForm Everywhere, a premium cross-platform service to sync data across devices, and RoboForm Family, which allows for household subscriptions. Find promotions to get you the best rates here on DomainPromo.