About Scala Hosting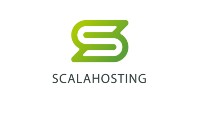 A lot of people might not be aware of this, but one of the reasons security can be easily compromised on the internet is because there is a lot of shared hosting and open-source platforms. Scala hosting attempts to significantly reduce this problem by being a VPS provider that gives you speed, security, and easy server management.
When people think of VPS hosting, they probably picture something super expensive and only to be used by a certain set of other people. Scala hosting began to make sure anybody could use VPS hosting to build on the web. Founded in 2007, they now have more than 50,000 customers and host more than 700,000 websites. With amazing speed, guaranteed security and reliability coming at great prices, their customers are almost always very satisfied.
Hosting services
Managed Cloud VPS: With Scala Hosting's managed cloud VPS, you get your own VPS managed by experts 24/7. With the SPanel Control panel, remote backups daily, and free snapshots, it's easy to use and affordable.
Self-Managed Cloud VPS: Want to manage your VPS yourself as a developer? No problem. Scala hosting lets you build a custom server to save money, offers scalable resources, high availability to make sure your data is always protected, and a powerful server running on a dual CPU E5 Intel Xeon machine with a minimum of 256GB RAM.
Web Hosting: When you host your website with Scala hosting, your site joins over 700,000 others which all receive excellent service from Scala. With remote daily backups to ensure you can retrieve any lost data in one click, special SShield Cybersecurity that blocks 99.98% of all attacks, and the one-click installer for more than 100 scripts or apps, why not?
Reseller Hosting: If you make Scala Hosting your provider as a reseller, you get free and easy migration for as many websites as you want, a completely private label, and some of the best customer support around. Plus, your account comes with a free cPanel/WHM control panel for easy control.
Business Email Hosting: Scala hosting your business emails ensures you never lose any important mail, communication is very easy for you, and you can access your mail from other devices securely with a web-based app.
Dedicated Servers: Your business might require different solutions, and with Scala Hosting's dedicated servers, you get to pick any operating system you want, different datacenters that can enhance sped for your customer, and a free firewall installation/configuration, with free updates and security audits.
App Hosting
WordPress Hosting: Scala Hosting configures all of its WordPress servers to ensure they always perform at their best and meet all WordPress requirements. With their custom mod-security, you can be sure your site wouldn't fall to 99.9% of web attacks.
Magneto Hosting: Scala Hosting has configured it's Magneto Hosting with a set of functionalities and optimizations that help you fully experience Magneto's best performance. And apart from the fact that their Magneto hosting is also based on the fastest server in the world, their 1-click installer feature helps you set up Magneto without technical knowledge.
Joomla Hosting: With all their Joomla hosting plans, Scala Hosting guarantees a 99% uptime backed by a Service Level Agreement. They also offer a team of experts in Joomla CMS ready to help you fix any problems you might run into.
Drupal Hosting: Drupal runs best when installed on specialized Drupal Hosting and Scala Hosting offers just that. Migrating your Drupal site to their hosting gives you access to a team of experts always ready to help, and it's 100% free.
Prestashop Hosting: A Prestashop website means you're going to have a lot of picture on your website. All these pictures could load really slowly for your customers, especially if they're on a smartphone. With the Cloudflare CDN from Scala Hosting, slow loading is no longer going to be a problem.
Moodle LMS Hosting: With Scala Hosting, you get speed, the best security and a hosting provider you can rely on.
WooCommerce Hosting: Free SSL certificates, free SEO tools and analysis, free domains, free CDN, free managed service, daily backups, malware detection and removal. What's more to want?
Domain Names: Scala Hosting helps you purchase, register, and transfer domain names. This means you can also become a Domain reseller with Scala Hosting. With them, you also get free DNS management.
There are a lot of great things about Scala hosting, and with their different plans, you can easily find one that meets your needs so you don't have to pay for features you don't really need. But even better is the fact that Scala Hosting regularly offers their customers and new users various promotions to help them save more. To find out what promotions are on now, and what coupon codes to use, make sure to check it out on our website.
;