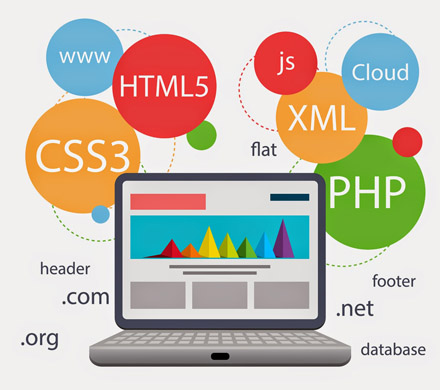 When creating your own website, it's important to know about all the different hosting options at your disposal, in order to get the best provider at the best price. The following is an in-depth guide to what shared hosting is and why it's so important to get reliable hosting, while also taking a look at 7 hosting companies that offer shared hosting for less than $1.
What Is Shared Hosting?
Shared hosting is a type of web hosting wherein the provider holds pages for a multitude of websites. Every site that uses this service gets to use their own domain name, but all from a single website server. As all websites are kept on one large server, service providers are able to deliver this type of hosting for a much more affordable price than standard hosting.
Why It's Important To Get Hosting From a Reliable Provider
The most crucial aspect of owning a website is to maximize your profits. An unreliable provider can cut down on the profits you earn in more ways than one. For instance, during situations where your website goes down due to shoddy service, customers won't be able to visit your site and purchase the services or products you offer, all leading to a loss of revenue during that window of time. Even outages that last a mere 30 minutes can cause a loss of a lot of revenue.
The downtime caused by unreliable providers is also believed to negatively affect your site's SEO ranking. You want your website to be as high ranked as possible within searches online. However, consistent website outages when customers are attempting to reach the website will start to drag down your ranking. Reputable providers will typically provide you with comprehensive customer service if your website ever goes through a security breach or repeated malware attacks. A reliable provider makes sure to back all of your data to a different server in case your website is ever hacked, which is something that the majority of unreliable providers don't offer. Make sure that the shared hosting provider you use offers a free domain.
Available Plans Under $1 (Regularly Updated)
There are a large number of shared hosting providers that offer plants for under $1. The following will detail 7 of the best ones available.
One.com – $0.00: One.com is the cheapest provider on this list, as they offer shared hosting for free. With this service, you will receive 15GB of space and a free domain for 1 year.
Namecheap – $0.85: The basic shared hosting plan with Namecheap is only $0.85 per month for the first year. You can host up to 3 websites and receive unlimited bandwidth.
1&1 – $0.99: 1&1 offers their unlimited plan for just $0.99 per month. This plan includes everything from 2GB of e-mail storage to an unlimited amount of websites at your disposal.
GoDaddy – $1: Godaddy offers $1 per month for their most basic shared hosting plan, which includes a free domain and 100GB of storage.
Fatcow – $1.25: For just $1.25 per month, Fatcow offers their shared hosting services complete with 1GB of cloud storage and 24/7 customer support.
Hostpapa – $1.95: The Starter Plan at Hostpapa provides website owners with the ability to create 2 websites under one plan, as well as 100 email accounts and unlimited bandwidth.
iPage – $1.99: iPage comes with a special introductory offer that provides their shared hosting services for a mere $1.99. These services include free site-building tools and an unlimited amount of email accounts.