Honestly, crafts making is one of the most lucrative side hustles today. Even if its just knitwear you make, you could still make a lot of money from it. Besides, it's not really tasking. A lot of people just make some really cool stuff as a way to relax, or as a hobby. However, a lot of people are not really sure how to generate income from their crafts, to solve that problem for you, we have compiled some of the best websites where you can sell your crafts.
Dive in!
Etsy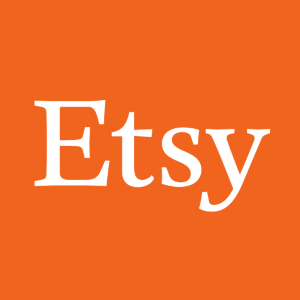 Etsy is the most popular online craft marketplace. There are a lot of buyers on the platform, so a lot of money moves around. The downside is that because there are so many buyers, there are also a lot of sellers. So, if you're just starting out, you might have to list your craft for lower prices. However, lots of people still consider Etsy to be the best, so it's pretty good.
Opening a store is free with Etsy. However, they charge $0.20 for every listing on their site. This listing fee also applies to each additional quantity, meaning you pay $0.20 per item. All listings on Etsy however, expire after 4 months if they've not been purchased. To re-list, you'll need to pay another $0.20. Etsy also charges a 5% transaction fee of the sale price plus shipping fee after your item sells. To make things easy, they provide a fee calculator. Etsy sellers can get paid via PayPal or receive direct deposits.
Bonanza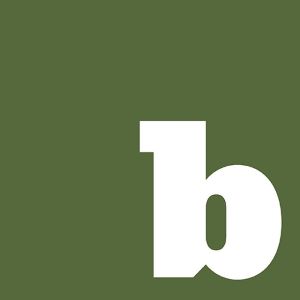 Bonanza is quite similar to Etsy, but there are still some major differences. With Bonanza, you have the option to either create a store and sell on their market place or create your own webstore. Some of Bonanza's most impressive features include their integration with Google shopping which means automated listings are also created on Google shopping. They also help sellers produce studio-quality pictures and sell products that can be synced across various sites.
Bonanza doesn't charge to create a store, neither do they charge any listing fees. Once you sell through Bonanza, however, you have to pay their 3.5% base transaction fee. Keep in mind that most buyers on Bonanza tend to negotiate prices.
Amazon Handmade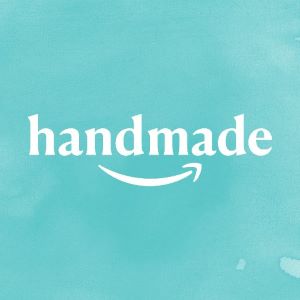 That's right. Amazon has a website specially for artisans to sell their craft. Read that last sentence again, because they take it very seriously. Before you can sell on Amazon Handmade, you need to submit an application with an Amazon seller account. Once it is determined you genuinely sell handcrafted goods, the application is approved, this is usually done within 48 hours.
On Handmade, creating the store and listing products doesn't cost anything but Handmade charges a 15% referral fee per sale. This fee is a bit high when compared to other sites but Amazon also has its advantages. Selling on Handmade gives you access to Amazon's 250 million customer reach and you can ship with Fulfillment by Amazon.
Zibbet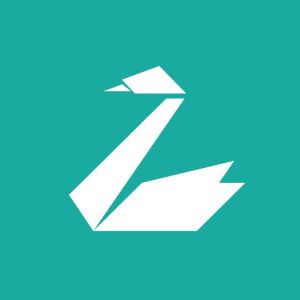 Apart from being just a marketplace, Zibbet also gives you the option to create your own e-commerce websites. However, beyond all that, Zibbet is a pretty incredible tool. You can sync different sale channels with your Zibbet account and manage it all from Zibbet. With each sale, inventory numbers are updated, you can list or make changes to listings directly on Zibbet and publish it to other platforms, and manage all your orders across platforms from Zibbet.
Zibbet doesn't charge listing fees, which means you can list as many products as you want on the platform. They do, however, charge $5 per month, per sales channel. There's also a 14-day free trial period which you could take advantage of to test if the platform is right for you.
Facebook Marketplace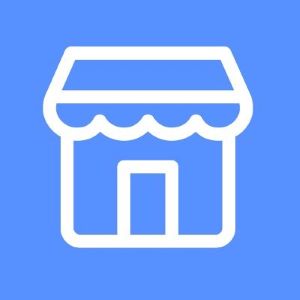 Facebook marketplace is a good way to sell to others in your area. If you don't want to have to deal with a lot of logistics, selling locally can be a good idea. The Facebook marketplace has an Art and Craft section where you can easily list your goods for sale. However, since the Facebook marketplace also lets users buy a wide variety of different items, people might not specifically visit the Facebook marketplace to buy crafts.
However, to give yourself an edge should someone want to purchase your work, make sure your pictures are high-quality and descriptions are clear. Facebook charges a selling fee of 5% (minimum of $0.40 per order). Since Facebook is tied to accounts, you can also get a pretty good idea of who your customer is.
GLC Craft Mall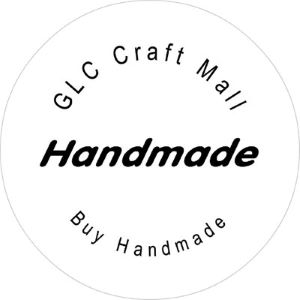 GLC arts and crafts mall is an online marketplace made specifically for the sales, and purchase of different handmade goods. Although still growing, the site already shows promising signs. The stores are optimized to rank well in search engines, so sellers could really benefit from that.
Most importantly, the stores are easy to manage. Sellers can receive orders directly and can upload a lot of pictures to allow customers see all the details. GLC's fees are subscription-based. This means they offer various plans (which give different features), so users can select which best suits them. The basic plan costs $4.50 per month and lets users list up to 300 items in that month. The most expensive option at $12 per month, gives users up to 3000 active item listings per month. However, with all plans, GLC still charges a 5% processing fee per sale.
iCraft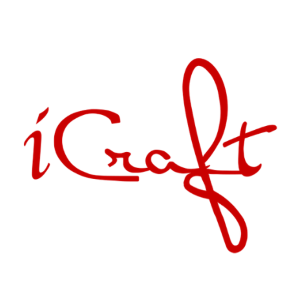 iCraft or iCraftGifts is a website that mainly sells items that can be gifted. They have categories like Gifts for Her or Wedding Gifts, so there's a lot of handmade jewelry, knitwear, accessories, etc. You can be assured, however, that the site allows only the sale of handmade products. iCraft also prides itself on being a website that is very seller-friendly. They try to support sellers by providing them with marketing and sales tools.
To sell on iCraft, sellers would need to first of all pay a one-time registration fee of $25. The registration fee verifies identity and credit card validity. After that, sellers pay a subscription fee every month. The subscription fee is currently $15 a month, but you can save more if you choose to pay for a whole year or 6 months at once.
Mercari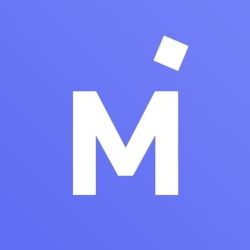 With more than 15 million active users every month, Mercari is fast becoming another very popular marketplace. Mercari is designed for selling crafts alone, but you can sell almost anything on the site, including handmade crafts. Mercari is specifically designed so there are no meetups, all items sold can only be shipped to the buyer.
With Mercari, the listing is free, so you can list as many items you like. Listing can also be done within minutes, all you need to do is upload a few pictures, add a description, and set your price. Mercari, however, charges 10% of the listing fee, which is taken out immediately the product is sold.
indieCart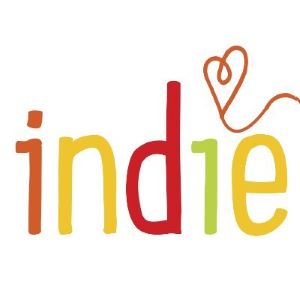 indieCart is a community of individual store committed to providing eco-friendly handmade goods for individuals and families. indieCart is very focused on taking the businesses of its sellers to the next level. For this reason, the site is very user-friendly and supports any selling style you choose to use.
Similar to Amazon Handmade, you would have to wait a while before your request to own a store is approved. For indieCart, it's all done within 24 hours so you don't have to wait too long. Running an indieCart store costs $7.50 per month, with no additional fees, and unlimited listings. The site also lets you pause the monthly payments on months you would wish to take a break.
Cratejoy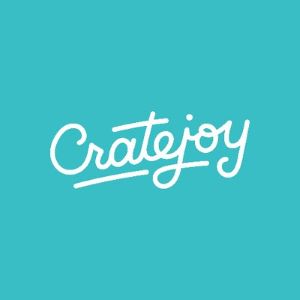 Cratejoy is very different from the other websites we have on here. How? Cratejoy is a subscription box company. For people looking to build recurring revenue, you can send boxes of new products, or from your existing inventory to subscribers every month. Cratejoy ensures the marketplace is designed so that businesses can find quality subscribers in their niche.
With over 500,000 subscribers every month, Cratejoy is definitely a great way to grow your business. They also offer a lot of tools to help grow your business. There are built-in tools to manage subscriptions, customize your website, develop your brand, and put your products in front of customers. Cratejoy has various plans, but there's also a free one which means you can enjoy some of these services without having to pay.
Artfire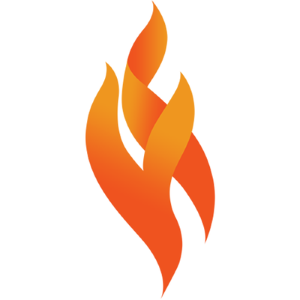 Artfire is a popular indie community marketplace where you can make and sell unique, handmade goods. Alternatively, you could also sell craft supplies on Artfire. With Artfire, you do not have to worry about building a website because your items are shared on the main search engines to give them more exposure. Artfire also has different plans which you could easily switch based on what you hope to achieve for your store.
With the lowest plan currently costing $4.95 per month, you pay $0.23 for every listing and get up to 250 active listings. The current $20 plan does not require customers to pay for listings and offers up to 1000 active listings every month. Finally, the current $40 per month plan offers up to 2500 active listings. With all plans, sellers have to pay a 4.5% final valuation fee.
I'm pretty sure you've found a site that would suit your needs, even if you are already a seller just looking to make a switch, let's get to it!