Although Photoshop has become the de facto standard for photo editing and graphic design, there are a few drawbacks. The most commonly stated is the high monthly cost of getting an Adobe Creative Cloud membership. This is a tough ask for occasional users. Here we have provided 12 best alternatives for Adobe Photoshop and the best part is that they are all free to use.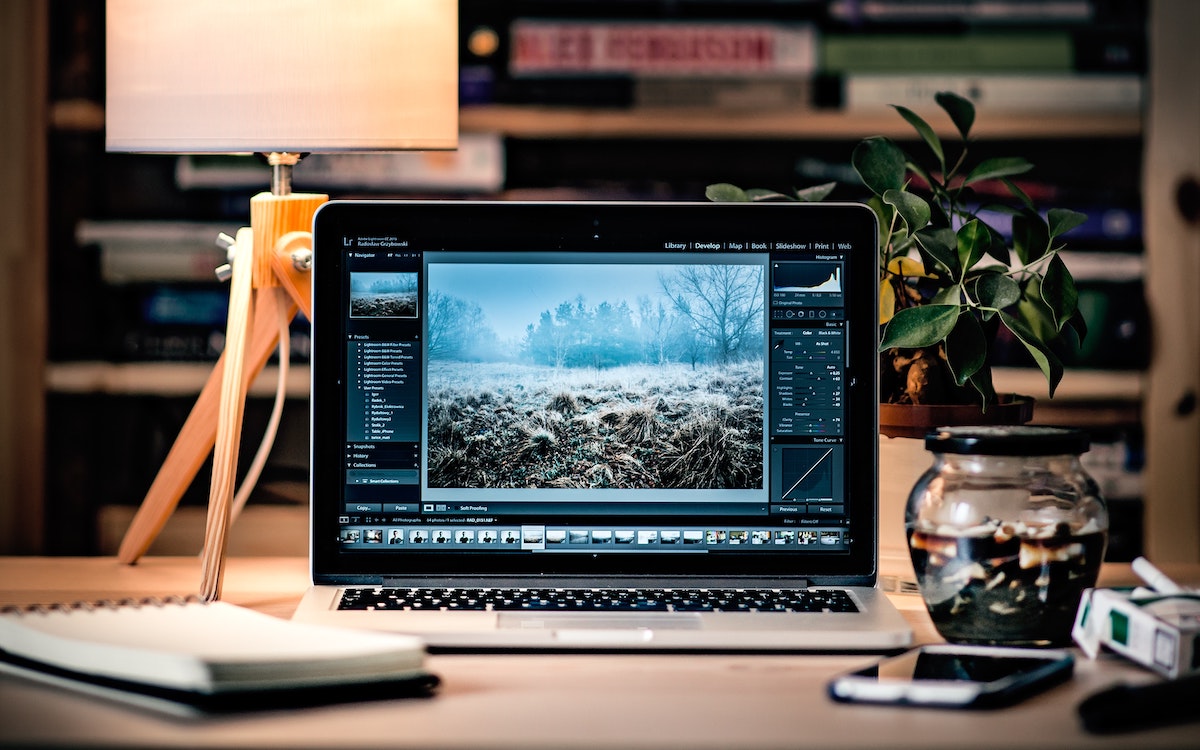 First in the list is the extremely powerful software GIMP. This is a cross platform image editor that is available for GNU/Linux, Mac OS, Windows and other operating systems. It is a highly efficient tool for graphic designers, photographers, illustrators as well as scientists. The customization options and 3rd party plugins help to further enhance productivity of the user.
GIMP is an open source software and users can even edit the source code. Furthermore, they can even distribute the m
This is another professional, open-source painting program. It is primarily intended for creating digital paintings and animations. The artists who created Krita envisioned an affordable art tool that helps fellow artists produce concept art, textures, matte paintings, comics and illustrations. Krita is available for download on Windows, Mac OS and Linux. Krita also supports the Photoshop file format PSD. It offers great versatility and flexibility by enabling you to work on multiple projects at once.
Available under the freeware license, Paint.NET was developed on the popular .NET framework. It is a raster graphic editor program that is available for Windows operating system. It was created as a replacement of the famous Microsoft Paint. Over the years, it has emerged as a worthy alternative to Adobe Photoshop.
Paint.NET comes with a very innovative and intuitive user interface. It supports the layer system like Photoshop and also has other useful features like special effects. One of the most prominent and user favorite feature is unlimited undo. Its growing online community is also beneficial for new users.
Canva is a modern and easy-to-use online multimedia design platform. It helps users create social media content, logos, graphics, business cards and infographics. By leveraging the thousands of available design resources and stock images, you can create what you want within minutes. The basic version of Canva is free to use and offers enough features to make it a worthwhile tool. Premium versions come with yet more advanced features and benefits.
The Canva website also offers online learning courses and a comprehensive design blog.
The state-of-the-art editor is powered by AI (Artificial Intelligence) tools. This makes it very capable system. Despite the immense power and speed, it is easy to use and does not have a steep learning curve like some other capable tools. This makes it a reliable choice for newbies looking for faster, efficient and smarter image editor. Unlike most online editors, Pixlr also boasts having the highly advantageous feature of layers. Being an online editor, it requires a constant and stable internet connection to work properly.
This photo editing suite offers you all the power of image editing, optimization, manipulation and enhancement. It is fast and effective. With over 10,000,000+ downloads, it is one of the most widely used tools in the industry to create stunning graphics. New users can get a clutter free layout in the form of the 'novice layout'. Experienced users can switch to the 'expert' layout to witness the full might of Photo Pos Pro.
Users will be happy to see features similar to Photoshop like layers and layers masks. The famous clone brush is also available along with the useful handy brush.
Another great, free online photo editor comes in the form of Sumopaint. It is a flash based image editor and is quite similar to Photoshop. You can choose from over 300 different brushes and a variety of unique effects to make your design stand out from the rest. A significant feature is the ability to continue your work offline. Files are saved in the Sumo file format which preserves the layers and layer effects.
You can also get feedback on your work via the Sumopaint online community. Online events and contests are also held in this active community.
Seashore is a powerful photo editor that is available for Mac OS. It is free to use and is an open-source software based on the popular photo editor GIMP. Users love this program and call it the perfect balance of features and simplicity. A quick glance at the reviews on Mac app store will show that it has loads of satisfied long term users. They quote its simple to use interface and fast speed as major positive aspects of using Seashore. Developers of this program constantly keep it updated to ensure that it runs well on the latest Mac OS.
Perhaps the most straightforward and fastest means to edit your photos come in the form of Photopea. Just open the website and you find yourselves directly in the work environment. Here you can import files of Adobe Photoshop, GIMP, Sketch App, Adobe XD or Corel Draw as it supports all the associated file formats of these software. Photopea is not only aesthetically similar to Photoshop but you will also find familiar essential tools as well as a standard workplace layout.
Surprisingly, this whole browser based Photoshop clone is the result of the painstaking efforts of a single developer, Ivan Kutskir. If you desire an ad free environment then you can upgrade to the premium version.
This all in one photo editor is available for both Windows and Mac OS. Photoscape X provides photo-related features such as Photo Viewer, Editor, Batch, Collage, Combine, Cut Out, GIF Creation, Screen Capture, Color Picker, RAW images and much more. Multiple options of filters will allow you to get artistic with your photos. Despite having loads of features, it is still fun and easy to use. It is one of those editors that really allow you to enhance your productivity.
Photos is the default program for Apple devices where all the pictures you take are available. What most people don't realize is that the Photos app itself offers a pretty smart and convenient way to manage and edit your photos. Apple continues to add new and more powerful tools to the app allowing you better control over effects and adjustments. You can even control the intensity of Auto Enhance. Not only this, the other adjustments like contrast, exposure and brightness are also intelligently altered based on your earlier settings. RAW images can also be imported and edited right in the Photos app.
Similar to Photos for Mac OS, Windows 10 Photos is the alternate for Microsoft's Windows operating system. It comes with a robust photo organizing system as well as essential photo editing features. The auto enhancement takes care of all the possible issues by fixing red eye, contrast, color and brightness. It is great for novice photographers and users who don't want the hassle of installing other programs. If you do not need advanced features and are a Windows operating system user then Microsoft Windows 10 Photos can be the go to choice for you.