About BullGuard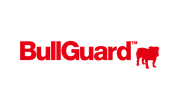 The anti-virus and internet security company BullGuard is based in London and was originally founded by Morten Lund and Theis Søndergaard in 2001 in Denmark. Since the company's inception, they have risen through the ranks as a well known and widely used software developer. The aim of the company from the beginning has always been to provide a simple yet effective product to ensure the internet security for any and all to use from the average at home person to big businesses. After launching their Internet Security software in 2002 the company set its course for a booming and prosperous path.

Since that time, BullGuard has released a plethora of new products from Anti-Virus software to even Mobile Device Security. The company was also the first to release the internet security software geared specifically towards online gamers after partnering up with SteelSeries in 2008. Their Identity Protection software is also one of the more impressive products as it scans the internet for personal information regarding their client and alerts them via text message or email notification. Another notable feature is this software can allow parents to monitor their child's social media profiles to locate any malicious activity or cyber bullying. Overall BullGuard has established itself as a reputable and trustworthy anti-virus and internet security software and even after all of these years, the main goal is still to ensure the safety and privacy of computer operators across the globe while providing user friendly and effective software.

BullGuard coupons and seasonal deals listed above are monthly updated. Don't forget to redeem the coupons and promotions before you complete your order at BullGuard.
;