About Kaspersky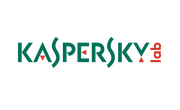 Kaspersky Lab is a privately owned global cyber security company. Founded in 1997, by Yevgeny (Eugene) Valentinovich Kaspersky, Chairman and CEO, Kaspersky is considered an expert in the field of anti-virus software. With headquarters in Moscow, Russia, Kaspersky Lab has over 2,800 employees in over 30 countries worldwide. With over a quarter million corporate clients, Kaspersky ranks as one of the top four in the world of antivirus vendors.
Kaspersky offers a variety of internet security software products for both home users and businesses ranging from small family operations to large enterprises. With the purchase of a Kaspersky protection package, home computer users are protected against a variety of network attacks and can safely bank and shop online. Through multi-layered technology incorporated into a single security platform, Kaspersky business internet security software protects businesses with application monitoring through centralized and remote management functions. With real-time monitoring and instantaneous updates, Kaspersky security protection is always on the job.
Named Editor's Choice solution by PC Magazine in 2015 and 2015 Named Top Rated Solution by AV-Comparatives, Kaspersky internet security software products are available for personal computers, network computers, Mac users, and Android devices. Kaspersky offers a security software product to fit the needs of any household or business. Free trials, coupons, promo codes for Kaspersky software security products can be found online. Visit the Kaspersky online store, and choose a software security package that will keep online attacks from gaining access to sensitive household and business, personal and financial information.
;