About Norton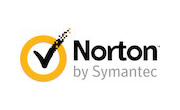 The Symantec Corporation, developer and distributor of Norton security software, is the most popular certification authority in the world. It acquired Norton Computing, producer of the first Norton Utilities for DOS operating systems in 1990 and has continued to develop the Norton brand parallel to the evolution of technology and security needs. The Symantec Corporation is headquartered in Mountain View, California and was founded in 1982. It has sustained its long period of dominance over the computer security market by acquiring new companies and developers and incorporating their innovations into Norton products.
The Norton product line consists of software tools that secure, backup and otherwise maintain computer data. At its core is Norton Security, which provides users with malware prevention and removal utilities, a personal firewall, spam filtering, and phishing protection. Its mobile counterpart, Norton Mobile Security, performs the same tasks for cell phones and tablet devices. The modern Norton Utilities includes a variety of computer maintenance and optimization tools designed to prevent and repair fragments and damages from taking place in a system's registry and system files, along with general data management utilities. Most Norton products are available with 1-2 year subscriptions as they must continue to adapt to changes in technology and new malware threats.
The Symantec Corporation provides regular promo codes for its Norton products and subscriptions as a means to secure both new and existing customers. These coupon codes vary depending on the season and coincide with periods in which hacking and malware threats are more prevalent. Promos are generally offered either for a discount on a base product or on the price of a yearly subscription to its updated versions.
;