About Carbonite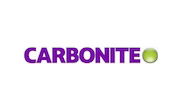 Carbonite is an online backup storage service with headquarters in Boston and a customer support center in Lewiston, Maine. Founded in 2005, the company has grown to more than 400 employees. Using the cloud, Carbonite encrypts files and sends the data to a secure storage facility. Over 300 billion files are backed up daily and protected from fire, theft and other disasters and 75,000 small businesses use the service. The service is available to Windows and Mac users while Linux systems are not supported. Named "Best Windows Backup Tool" by Lifehacker and "Editor's Choice" by NextAdvisor, Carbonite provides a valuable resource for families as well as home office and business users.

The Carbonite promise is to keep data backup simple, make recovery easy, and keep files safe and private. The company offers a range of personal and business plans for every budget. Personal plans provide unlimited storage space for photos, music, emails and other files. Carbonite was the first online backup service to offer unlimited storage space. As long as an internet connection is available, automatic and continuous backup is accomplished through a software program operating in the background of a user's computer. Free apps are available so users can sync files on mobile devices and share data from anywhere. Carbonite meets the data storage needs of small and large businesses with hybrid local and cloud backup. Databases, live applications and other files are secure while being easily accessible. Customer support is available seven days a week.

Along with a free trial period, Carbonite offers promo codes for personal and business plans. The promo offers a percentage off their annual fee. The discount makes the service more affordable. The Carbonite promo code ensures files can be stored safely and efficiently without breaking the customer's budget.
;