About Firestone Printable and Deals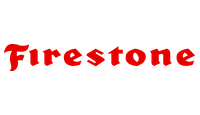 Harvey Firestone founded Firestone in 1900 as a supplier of tires to farm workers for their tractors and farm equipment. Due to his friendship with Henry Ford, Firestone was able to provide tires for Ford Motor Company. It was originally in Akron, Ohio. In 1926, Firestone opened its first store for auto repair called Firestone Complete Auto Care. During the second world war, the U. S. asked the company to provide products for the military. In 1988, the company was merged with Bridgestone and the headquarters were moved to Nashville. Firestone tires are available in many markets. There are 1,600 Firestone Complete Auto Care locations throughout the United States.
Firestone tires come in a variety of types whether the tires are for a sedan, an SUV or a truck. They also provide sport and high-performance racing tires. Brands of Firestone tires include Firehawk, Winterforce and Affinity. There are all-weather tires as well as dry and wet performance brands. Firestone Complete Auto Care provides vehicle inspections and repairs. Alignments, air conditioning repair, engine repair, engine tune-ups and oil changes are provided at over 1,600 Firestone facilities. Firestone auto stores also provide service warranties and scheduled maintenance reminders for busy customers.
While Firestone offers their own deals and promotions, customers can also receive more savings through the use of coupon codes from sites like coupons.com or dealsplus.com. Many coupons are printable for the customer's convenience. Offers can include savings on oil changes, brake service per axle and money off a set of four tires.
;