About Google Shopping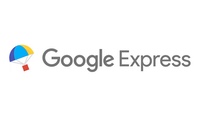 Google Shopping, previously Google Express, is Google's answer to Amazon Prime. It offers same day, overnight and other rapid deliveries from local stores that have signed up for the service. Merchant partners include big name retailers such as Walmart, Target, Costco, Walgreens and Fry's Electronics, along with thousands more.
The service was first released on a trial basis in San Diego in 2013, and was then quickly rolled out to New York, Los Angeles, Chicago, Boston and Washington DC in 2014. It is now available in most large cities across the United States.
Purchases are made by browsing online using Google Shopping results, or there is a Google Shopping app for both iPhone and Android for a more user-friendly shopping experience. Google also uses its sophisticated algorithm to recommend products. The service integrates with Google smart devices, such as Google Home and Google Assistant, to place orders on your behalf using voice command.
There is no membership fee to receive Google Shopping deliveries, though you must have a Google Play account. Deliveries range in cost depending on the supplier, with most orders over a certain amount qualifying for free delivery.
;