About HostGator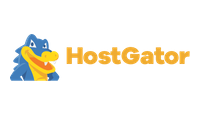 HostGator is the Austin, Texas and Houston based web hosting company established in 2002 with over 750 employees working for clients in all over the world. It is accredited by BBB (Better Business Bureau) and is among the top, award-winning companies to provide solutions for different hosting and domain registration problems. The company has over 400,000 customers with over nine million domains in 200+ countries. HostGator offers 3 service plans for customers and they charge as low as $3.96/month to 11.96/month. Each plan has its own features and facilities- like its basic (hatching) plan offers unlimited disk space as well as bandwidth with shared SSL certificate. Customers are free to choose any of the plans according to their requirements.

How to Redeem HostGator Promo Codes?
The well-known hosting company also has different discount deals and coupon codes that enable customers to get discount or additional services against the plan they have chosen. Sometimes, the company gives discount of 25% or 30% according to the seasonal needs and demands and customers can easily claim their discount by entering the coupon codes into the given bar. All you have to do, to active Hostgator promo codes here, is to follow the steps as described below: 1. Let's say that you need a shared hosting plan and you are on the official website of Hostgator, which is hostgator.com. Choose a plan that fits your needs and click the order button: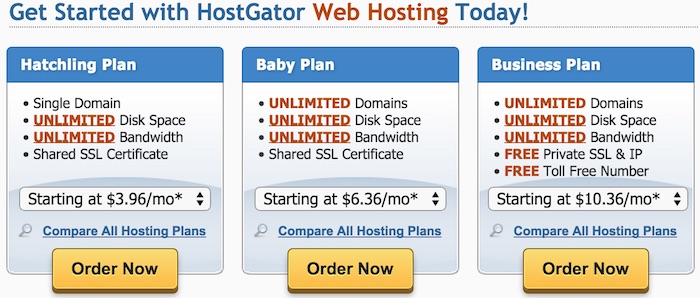 2. Now, you will be redirected to the checkout page. This page shows your orders, be sure to check your hosting package title and billing cycle to see if everything is as you requested. Additionally, check the hosting addons section in order not to be charged for extras that you don't want and need. Now scroll down until you see the coupon code section asking you if you "Have any coupon code?". Enter the coupon code into that box and click the "validate" button.





3. Finally, check your order total see how much you saved. Read and agree to the Hostgator terms of use and create your account!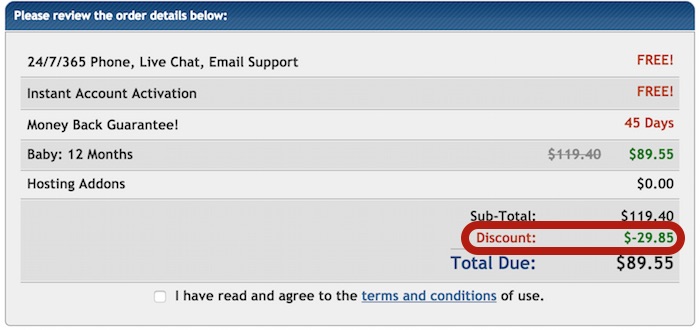 Congrats! You have just managed to cut off your hosting expenses by redeeming a coupon at Hostgator.com.

The coupons codes listed here on our Hostgator page are updated weekly with new coupons, deals and offers. Be sure to check this page before you renew a hosting plan or create a new one and save money on your orders.
;