About TeamViewer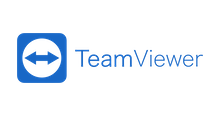 TeamViewer provides propriety, cloud-based solutions for remote desktop control, desktop sharing, online meetings, web conferencing and file sharing. Their mission is to enable easy and secure collaboration on a global scale.
The TeamViewer suite was created and is managed by German company TeamViewer GmbH, which was set up in Göppingen, Germany in 2005. It now also has offices in Australia and the United States, and is active across the globe, available in more than 30 languages. Today, TeamViewer's software has been installed on over two billion devices, with more than 20 million users logging in each day. Their software is compatible with Android, iOS, Linux, macOS, Microsoft Windows, Windows Phone, Windows RT and Blackberry.
TeamViewer's main products include:
TeamViewer – a remote desktop tool that allows users to connect to remote devices and share files.
TeamViewer Tensor – a SaaS enterprise solution for remote support and remote access.
TeamViewer Pilot – a remote access service that enables users to see through a partner's smartphone camera to assess equipment, machinery and infrastructure.
TeamViewer IoT – a secure service for monitoring and operating smart devices.
TeamViewer Remote Management – a service that assists companies to monitor and protect their remote devices.
TeamViewer is a Freemium service that offers a mix of free functionality and premium service. Coupon codes and online deals that will get you the best rates can be found here on DomainPromo.com
;