About A2 Hosting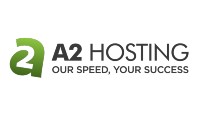 Although A2 Hosting was founded as something more of a side hobby back in 2001, the business has now grown from a two-room office in Michigan, to have data centers worldwide. The company has always been built on a strong background; the founder and current CEO, Bryan Muthig began with robust experience as a UNIX systems administrator.
One thing A2 hosting prides itself on is its speed. This hosting company gives its customers' websites almost 20 times more speed than they would get with any other hosting company. And why is the speed of websites very beneficial? Faster websites get better SEO rankings, have higher conversion rates, and lower bounce rates. And most importantly, whether you've never had a website before, you are a developer or even an agency, A2 Hosting has solutions for you.
Products & Services
Shared Hosting: A2 Hosting's web hosting services provide an exclusive, high speed SwiftServer platform. This gives you a faster website that both you, and all your website visitors would enjoy. The shared hosting lets you build a new site, or just move an existing website to A2 Hosting. If you are building a website with A2 Hosting, they make it easier with their drag & drop editing, free themes, and fast publishing. Migrating an existing site would also be done for free and by a team of experts.
WordPress Hosting: As a member of the WordPress community, A2 Hosting tries to be the fastest WordPress hosting provider, one you can depend on, and one that gives an affordable price. When you get a WordPress hosting account with them, you also get PHP 7 and free HTTPS protection to ensure your website meets WordPress' requirements. With A2 hosting, you also don't need to install WordPress files because they come pre-installed, and the site is automatically A2 optimized. You also get to choose whether you want shared WordPress hosting or managed WordPress hosting.
VPS Hosting: With A2 Hosting's Virtual Private Servers, you can trust in the reliability of the servers with a 99.9% uptime commitment. Their VPS hosting is fast, reliable, and has the best development software. With their AMD EPYC servers and NVMe drives, their VPS' are one of the best. You can also choose to get unmanaged VPS hosting which gives you full root access, command line management, and other things. On the other hand, the managed VPS gives you server management you do not have to worry about.
Reseller Hosting: With A2 Hosting, you are happy and your customers are happy because who doesn't want faster websites? When your customers have faster page loads, their visitors have a pleasant experience and they wouldn't hesitate to patronize you again. Besides, you can move all your sites in an easy and straight forward process, you get 24/7 support, and the servers are very reliable. You can also resell VPS with A2 Hosting.
Dedicated Hosting: Want a whole server to yourself? Why not get one with A2 Hosting's dedicated server hosting. This way, you can host all your websites on your own server, without having to share it with anyone. This lets you host your customed configuration and provides mor stability for your websites. You can also decide to get unmanaged servers for developers that gives you access to everything, core servers that are managed but still give you root access, or even managed servers where everything is taken care of for you.
Domain: A2 Hosting provides one of the easiest ways to buy domains, or transfer existing ones to be hosted on their servers.
Sounds really exciting right? If you have hosting problems, A2 Hosting provides solutions to help you. They also offer different plans so you can spend within your budget. These plans offer different features such as the number of websites, storage, server speed, and other things. Of course, the higher you pay, the more access you get to all these great things. But here's even better news, A2 Hosting regularly runs all sorts of promotions to help their customers save more, and we have all that information on our website. So head over there to find out what's on now and get the coupon code!
;