Avira has this exclusive late summer sale for its product, Avira Prime. The product is bundled with antivirus, VPN, speedup and more and you can use the product for your
...more
Avira has this exclusive late summer sale for its product, Avira Prime. The product is bundled with antivirus, VPN, speedup and more and you can use the product for your Windows, MacOS, iOS or Android devices. Avira will also include all future premium features to this Prime plan. And for a limited time, you can get your Avira Prime licence for only $59.99 (the regular price is $99.99). If you're looking for an antivirus software that also offers a free VPN, don't miss this offer. kısalt
Avira – 40% off on all-in-one premium Avira Prime orders with exclusive sale
Deal Activated, no coupon code required!
Use this coupon to avail 10% off on Avira Antivirus Pro. You can use this coupon till 30th November, 2018.
Avira – 10% off on Avira antivirus pro with coupon
Copy this code and use at checkout
Avira offers 30% discount on Phantom VPN when you order Antivirus Pro. The discount applies at checkout when you add Antivirus Pro to your cart.
Avira – 30% off Phantom VPN with Antivirus Pro order
Copy this code and use at checkout
| Coupon Codes | Discount / Sales | Today | Best Discount |
| --- | --- | --- | --- |
| 2 | 3 | 2 | |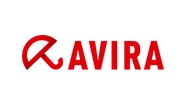 Avira is an information technology security company based in Tettnang, Germany. The company, founded in 1986, employs over 500 employees and provides such services as antivirus (AV) software, Internet security, and various performance tools. This international company has offices in Europe, China, and the United States, and commands nearly ten percent of the global market share of AV software, making it the sixth largest vendor in this field. Avira supports Auerbach Stiftung, a foundation that promotes charitable giving and social projects.
Avira offers products for multiple platforms, and their AV software is produced and maintained for all mainstream product categories. Avira is not limited to antivirus softwares, the company published a Phantom VPN on both the Google Play Store and the iOS App Store, as well as for PC and Mac. Moreover, Avira also has a PC optimizer and registry cleaner named Avira System Speedup. Avira's products extend into the business realm, too; for example, their various software programs can provide protection for workstations and servers. Most of their AV packages further provide real-time AV protection, web, network, and anti-phishing protection, and a flexible management system. Android device users can employ Avira products to optimize their phone or tablet and to lock selected apps.
Current and future Avira customers may utilize promotional codes and special vouchers to save on their orders. These coupon codes can provide discounts for AV software, Internet and identity security tools, and VPN programs.