About TunnelBear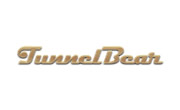 TunnelBear Inc. is a virtual private network (VPN) based in Toronto, Canada. The application offers a consumer-grade privacy solution to help users get around location-based barriers on the Internet. TunnelBear entered the VPN market in 2011 and has grown to over 1.5 million users in 171 countries. The service is available for PC and Mac users as well as Android and iOS devices. With a staff of about 19 people, the company has an estimated annual revenue of $1 million. The company made headlines in 2013 when it granted temporary free acess to all users in Turkey when the government began blocking internet access to stop anti-government protesters.
Avoiding technical jargon, TunnelBear is simple to use. It circumvents geographic censorship and blocked websites. With servers located around the world, a temporary IP address is created so it appears the user is in a country where access is allowed. Facebook, Youtube, Twitter and other websites are available almost anywhere with the VPN. By encrypting data, users can browse privately without website ads, analytics and other trackers collecting information about their online activity. TunnelBear does not bundle third party applications or advertising with its service. To maintain consumer privacy, the company does not log, monitor or store any information.
TunnelBear provides up to 500 MB of free data monthly and another 1 GB is available through their Twitter promotion. For unlimited access, users need to upgrade to a monthly or yearly plan. During holidays and other special events, TunnelBear offers promo codes so subscribers can save a percentage of the fee.
;