Namecheap is offering a 50 percent discount of their basic web hosting package, which means that you can get online for as little as $1.44 per month. You can choose
...more
Namecheap is offering a 50 percent discount of their basic web hosting package, which means that you can get online for as little as $1.44 per month. You can choose between Namecheap's data centres in the United States and United Kingdom, and then host up to three websites as part of your package. This package is ideal for small businesses looking for hosting that is both affordable and reliable.
The deal comes with a free .website domain, and up to 50 free SSL certificates to get your site up and secure as quickly as possible. You will have plenty of space for compelling content with 20 GB of disk space available. You can also dish up to your content to visitors as you wish, with unmetered bandwidth.
Namecheap provide a free website builder for small businesses that want to create a simple but attractive website quickly. They offer over 200 design templates that can be populated with your content using drag and drop. All the templates are designed to be responsive, so they should look great on both the computer screen and mobile. There are also plug-ins for more sophisticated content such as social media integration and e-commerce payment.
Namecheap's modern Dell Servers are some of the most reliable on the market designed to host content virtually so that speed can always be optimized based on usage, and to provide zero downtime as a result of either planned or unplanned maintenance. With bi-weekly backups, this is one of the most secure basic packages currently available.
I would recommend Namecheap to small businesses that are looking for something cheap, but also prioritise reliability and ensuring that their content is always secure and available to their users.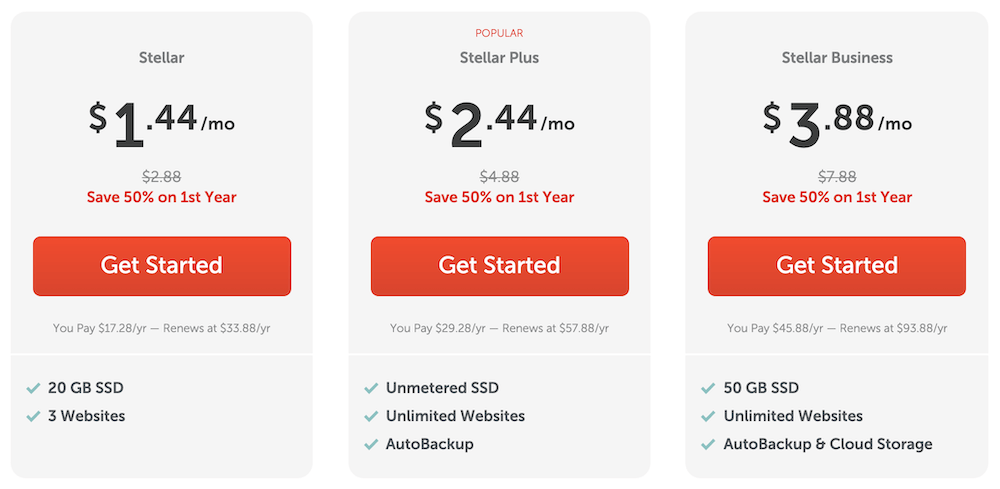 kısalt
Namecheap – $1.44/mo web hosting + free .website domain name
Click to get $10.88 domain at only $0.99 from NameCheap. Offer valid till 31 August, 2018.
NameCheap – Get 90% discount on .xyz domain
Whether you are registering new or transferring a .com/org/net/biz domain you can save 10% off at NameCheap with this coupon. Enjoy this offer till 31st of August, 2018.
NameCheap – Upto 10% off on com, net, org, biz domains with coupon
Enjoy 40% off on Reseller Hosting Plans at Namecheap. You can avail this offer till end of this month.
NameCheap – Save 40% off on Reseller Hosting Plans with coupon code
NameCheap offers $9.88/year web hosting with a free optional .website extension domain name. This is an ongoing NameCheap coupon code exclusive for our visitors.
NameCheap – $0.82/mo. web hosting + free domain
Active through January 2018, this NameCheap coupon code takes 10% off on .COM .NET .ORG .BIZ and .INFO domain registrations and transfers.
NameCheap – 10% off .COM .NET and .ORG registrations
Valid through March 7, 2017, this NameCheap coupon code takes 25% off all new web hosting plan. Please check other Namecheap coupons on this page to see coupons for higher hosting
...more
Valid through March 7, 2017, this NameCheap coupon code takes 25% off all new web hosting plan. Please check other Namecheap coupons on this page to see coupons for higher hosting packages. kısalt
NameCheap – 25% off All New Web Hosting Plans
Use this exclusive Namecheap coupon code to take 30% off when you order Ultimate web hosting package. This Namecheap code is valid from now through February 7, 2017.
NameCheap – 30% off Ultimate Hosting Package
Activate this Namecheap promotion to get Comodo PositiveSSL for only $9/year. This Comodo SSL promotion provided by Namecheap is valid for a limited time.
Namecheap – Get Comodo SSL certificate for $9/year only
Redeem this new year special coupon code at NameCheap to receive 20% discount on hosting plans and domain names. Valid through January 31, 2015.
NameCheap – 20% off shared hosting plans & domains
Use this Namecheap coupon code to take 10% off on .COM .NET .ORG .BIZ and .INFO domain registrations and transfers. Valid through November 14, 2017.
$9.66 new domain name registration with coupon code
| Coupon Codes | Discount / Sales | Today | Best Discount |
| --- | --- | --- | --- |
| 8 | 11 | 0 | |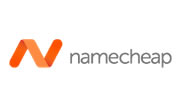 Namecheap is a web hosting company that was founded in 2000 by Richard Kirkendall. Namecheap is based in Los Angeles, California, and they serve over 3 million domains. They don't just offer domain names, though. The site's mission is to sell complete web hosting packages that are safe and secure for affordable prices. They offer dedicated servers, email hosting, VPS hosting and transfer services, among others. They have an extensive support staff available for their clients, and their packages include SSL certificates and security programs. WordPress and other apps can be uploaded for free as part of their service program.
Namecheap has a range of hosting programs and prices that start at $10 a year for the first year, with their renewal fees being slightly more. They always back their services with a pioneering hosting guarantee that ensures that they treat each service separately, and that you can cancel or modify a service at any time without penalty.
The Namecheap website offers many deals and coupons. They have deals that they offer for one-month intervals. These generally give a certain % or set dollar amount off of one or 2 services. They also have deals that last for longer, which are listed under the services that the deals apply to. Those deals credit set dollar amounts, offer free trials, or give a % off for specific services. The site changes the Namecheap promo codes on the featured deals once a month, but the other codes they change less regularly. If you are interested in using Namecheap, their coupons can make an affordable web hosting package even cheaper.