BandwagonHost offers 6% discount on all VPS plans when you active this BandwagonHost promo code at checkout. Valid for a limited time.
BandwagonHost – Save 6% off on all VPS hosting plans with code
Copy this code and use at checkout
| Coupon Codes | Discount / Sales | Today | Best Discount |
| --- | --- | --- | --- |
| 1 | 1 | 1 | $60 |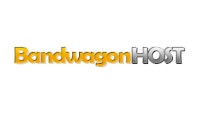 BandwagonHost is a specialized Virtual Private Server hosting company. A subsidiary of IT7 networks, BandwagonHost is managed by a team of specialists and experts who also manage a lot of other high-end web hosting environments. BandwagonHost is most popular for their very cheap prices, at times, these prices are even considered ridiculous. However, the company maintains that they are still able to profit with these prices as a result of a very efficient server management workflow they have worked on since 2004.
BandwagonHost's infrastructure relies on special backend software developed in-house. This software allows the platform to make use of the server resources in a way that most servers perform automatic self-healing on issues that could naturally require human technicians.
An advantage to BandwagonHost is that as a result of their specialized service, they can fully focus, and dedicate resources to helping clients with VPS-related services.
Services:
VPS Hosting: BandwagonHost runs their VPS service on KiwiVM. KiwiVM is an extremely secure and reliable control panel that BandwagonHost has successfully developed themselves. Basically, KiwiVM is responsible for carrying out basic management tasks like starting & stoping, Operating System reload, emergency console, rDNS (PTR) record management, data center migration, taking snapshots, gathering usage statistics, and finally API. KiwiVM also makes use of KVM as a virtualization platform.

When you host a VPS with BandwagonHost, you could choose to use any of the following operating systems: CentOS. Ubuntu, Debian, or Fedora. All of these operating systems are also available as either 32 bit or 64 bit. All to suit your preference.

When hosting with BandwagonHost, regardless of the hosting plan, you get access to enterprise-grade servers that ensure you experience no downtime as a result of hardware malfunction, 24/7 monitoring, and support from a team of experts that ensure your VPS is checked every minute and they handle any issues that might arise before you know about it. BandwagonHost also offers their customers the chance to get on a premium network which gives all customers, regardless of the plan, 1 Gigabit uplink connection. Finally, all customers can be assured that BandwagonHost owns all of their hardware equipment, and they also own all of their IP space.
No doubt, BandwagonHost's specialization and focus on VPS hosting makes them one of the top choices when it comes to that area. However, another really impressive fact about Bandwagon is their willingness to always offer its customers deals and sales to help them save more. And we have all the information on all of Bandwagon's latest deals and sales right here!