About Bitdefender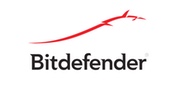 Bitdefender is an online security software company specializing in software for all computing devices. They are a worldwide company with business operations in over 100 countries. They specialize in both home and business applications, and they have been in business since 2001. Their software is installed on over 500 million devices. The company has obtained advanced certification for its ability to catch viruses and prevent intrusion through its programs, and major computing reviewers have given their programs high ratings.
The programs Bitdefender offers are highly specialized for use on the full spectrum of computing devices. They offer a full range of software. Anti-virus and malware protection for home PC's, software to protect online devices that connect to public Wi-Fi hotspots, and software to protect children from dangerous or offensive content while browsing online. They also offer programs to secure online payments on a variety of devices and protect the user's bank account, applications which prevent webcams, microphones, and other devices from leaking video or personal information, and security solutions to safeguard devices from theft.
Bitdefender offers a range of programs. One of their flagship programs is Total Security Multi-Device. It is a security suite for every device a home user could own. It focuses mostly on malware and virus detection and elimination. They have a total of 22 programs available.
Coupon codes for Bitdefender products can be found here on DomainPromo.com. Simply search for Bitdefender on our site, and you'll obtain discounts on high-quality, premium Bitdefender software.
;