Cloudways offers $50 web hosting credit upon the activation of this exclusive coupon code. This is an ongoing Cloudways promotion.
Cloudways – Get $50 hosting credit with coupon code
Copy this code and use at checkout
| Coupon Codes | Discount / Sales | Today | Best Discount |
| --- | --- | --- | --- |
| 1 | 1 | 1 | |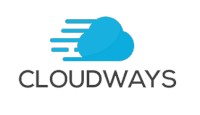 Cloudways is a cloud hosting platform that helps their clients (individuals, teams, or businesses) simplify the hosting process. The platform helps clients build, deploy, scale and manage all of their web applications. However, and perhaps most importantly, their services also include taking care of the hosting process 100% to allow users focus on their business. The company prioritizes innovation, simplicity, and customer satisfaction, amongst other things.
Founded in 2009 and still headquartered in Malta, the Cloudways platform is partnered with Google Cloud, DigitalOcean, Amazon Web Services, VULTR, and other top providers to make sure the hosting process is stress free for you. With Cloudways, you can even select which web application you would like to use. WordPress, Laravel, Magneto and PHP applications can all be managed, allowing you to scale your website the way you want.
Products & Services
WordPress Hosting: Cloudways offers one of the bets and most reliable WordPress Web hosting services. With over 10,000 clients and more than 600,000 websites managed, their WordPress hosting caters for agencies, E-commerce stores, individuals, and even Small and Medium Businesses. Their CloudwaysCDN helps improve response time for worldwide websites, and they also have an in-house developed plugin that comes with WordPress to improve performance.
WooCommerce Hosting: Using Cloudways to manage a WooCommerce website gives you some of the best security and speed for your online stores. Launching a WooCommerce website with Cloudways can be done within minutes, the store is run with the latest software available which increases performance, and you can add team members to collaborate on the website.
Magneto Hosting: With an optimized stack for M1 & M2, Cloudways' Magneto hosting gives your website speed, security, and you can scale as you like. This allows you focus on your actual business, not wasting time on website problems. Magneto hosting on Cloudways also gives you a built-in Full page cache with Magneto 1.x.
PHP Hosting: Cloudways lets you different PHP applications with their PHP web hosting platform, and they make it all very fast and easy. With Cloudways, you can deploy major PHP applications in one click, the service supports PHP 5.6 and the latest versions of PHP 7, and with Cloudways' MySQL support you have unlimited staging URLs and areas. And with no downtime, they simplify and optimize the PHP hosting experience for you.
Laravel Hosting: Not just any regular Laravel hosting, Cloudways' Laravel hosting is 300 times faster and offers optimized stack with Apache, Nginx, PHP-FPM, and MySQL to process faster. You can also integrate the CloudwaysCDN to increase the website's response time in a few clicks. Using Cloudways with Laravel, you can launch applications in one click, deploy applications effortlessly, and get access to pre-configured optimization tools.
Drupal Hosting: Cloudways can help manage Drupal hosting and optimize performance of your site. Worried about scalability with Drupal? Cloudways has the best solutions allowing you to scale even from their platform. Cloudways' Drupal hosting also gives developers the freedom to do all tests they would like, and uses their ThunderStack technology to make sure the sites run faster than with other hosts.
Joomla Hosting: Hosting Joomla can be quite difficult and stressful, but with Cloudways solution, you can complete all the difficult action with a few clicks. Cloudways also allows you see more than 15 server and application metrics to see just how your Joomla server is doing. The dedicated IP addresses and SSD-based hosting also give users a matchless performance.
PrestaShop Hosting: Looking to build a successful E-commerce store? Why not do it with Cloudways' PrestaShop hosting. Cloudways takes away all the stress that could come with hosting a site, their HTTP/2-enabled servers improve user experience, there are dedicated firewalls to always protect your business, and the servers never go down so your business is always protected.
E-commerce Hosting: Cloudways is one f the top hosting management platforms for E-commerce sites. They make the process totally stress-free; you get expert support, unlimited app installation, and free SSL Certificates. With Cloudways, you can reach a global audience with your E-commerce page, deliver fast page loading times, and get a higher conversion rate. Your customers are happy with their web experience, you are also happy.
Managed Amazon Cloud: With a managed AWS cloud hosting platform, users can conveniently launch their websites in a few steps, without the stress and without a sys-admin. Users can also deploy within minutes, access advanced cache technology for AWS, and easy cloud server management.
Managed Google Cloud: When you get managed Google Cloud hosting services with Cloudways, you also get 24/7 support, optimized stack, managed security, and even free SSL certificates. With Cloudways, you can also host as many apps as you want with just one click.
Managed DigitalOcean: With managed DigitalOcean services, all you need to do is select what application you would like to use, select DigitalOcean as your server, the size of server you want, and what location you want for your website. Just like that, your website is launched in minutes and Cloudways takes care of the rest. Plus, you get managed backups and maximized app performance.
Managed Linode: Managed Linode hosting with Cloudways gives you dedicated Linode servers which can be deployed in minutes, server management that gives your teams no trouble, and pre-configured hosting that gives you an amazing experience. You can also take advantage of the managed Linode hosting to enable efficiency maximize storage for the growth of your business.
Managed Vultr: As with other servers, managing Vultr hosting with Cloudways lets you focus on other things, while they deal with all the technicalities. Whether you need just standard hosting, or high frequency Cloudways has you covered. With one click, you can host any app you choose with Vultr.
Now, you've seen all the amazing ways Cloudways can help with and really change your web hosting experience. And although, they offer free trials that do not even require you to give your credit information, these trials do not often last long. But not to worry, with Cloudways, there are a lot of promotions which could help you save some money. We have all the information on the promotions and coupon codes on our website, why not save a little where you can?