About ComboInk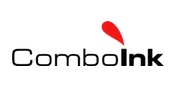 Save on ink, toner, accessories and more when you decide to shop with ComboInk. This online retailer has been in business since 2003 and offers cost-effective solutions for all your printing needs. Combo Ink offers both genuine and refurbished ink cartridges so that you can get the type that you need. And they sell a wide range of different name brands so that you don't have to look all over town to find the right cartridge or toner that you need.
Whether you work from home or run a small office, you can benefit by ordering from a company such as Combo Ink. They offer a customer-driven approach to their sales and want to make their customer's shopping experience as hassle-free as possible. They sell ink and toner cartridges for all of today's major brands, as well as some that may not be as popular. The company also allows you to "Build a Combo" which means that you have the option to create you very own custom combination of ink and toner. This not only lets you have more control over your order but it also helps you save on your ink and toner needs. And any time you need to reorder more cartridges from Combo Ink, simply go to their website and click on the "Easy Reorder" link.
If you decide to place an order with ComboInk, be sure to check for special deals and promotions that may be offered at the time. You can save money by adding coupon codes at checkout, or search for promo codes and helpful coupon vouchers. With such a great selection of office supplies available, you are sure to find many money-saving opportunities by shopping with Combo Ink. You can find discounts and coupons for Combo Ink right here on their store page.
;