Contabo offers €10 discount on any VPS or dedicated servers for a limited time. Simply activate the coupon code at checkout and redeem €10 offer.
Contabo – Take €10 off on any dedicated or virtual server order with coupon
Copy this code and use at checkout
| Coupon Codes | Discount / Sales | Today | Best Discount |
| --- | --- | --- | --- |
| 1 | 1 | 0 | N/A |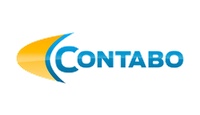 Contabo GmbH is a hosting company based in Munich, Germany, that describes itself as providing reliable and fast servers at an affordable price. Founded in 2003 by Michael Bölke and Michael Herpich as Giga-International, in 2013 the two partners rebranded, and Contabo is now one of the largest European companies of its kind.
Contabo boasts more than 5,000 servers in a state-of-the-art data centre in Munich, and a second data centre in Nuremberg. Contabo's services include:
dedicated services
virtual servers
colocation
clustered systems
webspace (shared hosting)
domains
hardware provision
Contabo supports their main hosting service with quality customer service, and additional services such as free SSL certificate and domain registrations, automated backups and no restrictions on traffic flow to websites. Contabo allows significant customisation, so is a great choice for users with a good amount of technical experience who know what they want.
Contabo prioritises giving the best prices to their customers, and striving to be environmentally friendly by running a stable and energy efficient operation.