About CuriosityStream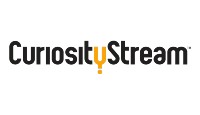 Founded in 2015 by John Hendricks, CuriosityStream is an American factual media and entertainment company, with a video on demand structured site. With a belief that curiosity is a driving force that fuels the passion of humans to learn and create, CuriosityStream was developed to satisfy human curiosity to an extent.
Although, CuriosityStream started as an independent over the top delivered service, it eventually expanded to Amazon Channels, then Comcast and Dish Network. By 2020, the company already had over 13 million subscribers.
CuriosityStream has established itself as the primary destination for documentary series in recent times. Featuring exclusive originals, and shows from producers like BBC and NHK, titles on CuriosityStream cover almost everything; space, society, science, technology, nature, history, and lots more.
Some of CuriosityStream's award-winning shows include Stephen Hawking's Favorite Places. This show follows Stephen Hawking (who stars and is also the narrator) on a journey across the universe in a Computer-Generated Imagery Space ship. Spanning just three episodes, the show which was produced in partnership with Bigger Bang, sees Stephen Hawking take viewers to all of his favorite places across the universe. Stephen Hawking who is the pilot of the space ship, also explains the significance of all of his choices at their stops. The show won the News & Documentary Emmy Award for Outstanding Graphic Design & Art Direction in 2017.
Another is David Attenborough's Light on Earth which won the 2017 Best Host/Presenter-Led Film at the Jackson Hole Wildlife Film Festival. Produced by BBC and narrated by Sir David Attenborough, Light on Earth or Life that Glows examines the mysteries of bioluminescence. An astonishing number of creatures actually produce their own light, and although most of us have seen only a few (commonly fireflies and earthworms), there are a lot more of them, especially underwater. After being able to only marvel at this wonder for a very long time, we can now begin to understand it.
CuriosityStream also recently announces a new series to be directed by Leonardo DiCaprio and Stephen David. Called Beyond The Spotlight, the show in each episode features conversations with celebrities who talk about their personal lives, histories, and inspirations. We see conversations with celebrities like Samuel L. Jackson, Kristen Bell, Shaquille O'Neal, MrBeast, and more.
One other pretty amazing thing about CuriosityStream is that they frequently give promotions and discount deals to new and existing customers. And guess what? We have all the information you will need on that. So to know more about their discounts, and what coupon codes to use, head over to our website now!
;