Dashlane, one of the most popular password manager that can be used on different platforms, offers 25% discount on both personal and business subscription plans when you redeem the code.
Dashlane – 25% off on all subscription plans with coupon code
Copy this code and use at checkout
| Coupon Codes | Discount / Sales | Today | Best Discount |
| --- | --- | --- | --- |
| 1 | 1 | 0 | $10 |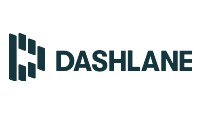 Although the company was founded in 2008, its first software was released in 2012. Did you know that you can spend up to 50 hours a year just dealing with password issues on the internet? Don't you just hate that period when you forget a password, then you have to reset it, and wait for a code to be sent to an old email you no longer use? And now, you have to retrieve the password to that old email again.
On the internet these days, there's always a form to fill, or an account to be created on every website, and when that website gets hacked, all of your information is now on the internet. With Dashlane, all of these problems are eliminated.
Products and Services
Dashlane makes all of your life on the internet easier. The application helps you save and fill out all of your usernames and passwords for all of your different accounts. So it saves you time, and a lot of stress. Dashlane also helps you fill out forms so you don't have to type the same thing multiple times, it keeps track of addresses, names, and every other information. Even while checking out online, Dashlane still has you covered. If you need to make an online purchase but don't have that credit card with you at the moment, you can save all your credit card information for different cards on Dashlane.
Dashlane also alerts you immediately there's a breach that could threaten your data, and informs you on how to take action. What makes it even better? All of their systems are designed to ensure even they cannot see your information, and so you do not have to be worried about them selling it. Dashlane lets you use just one master password to control all of your other passwords, and if a password is too weak Dashlane could help you change it with just one click.
Dashlane for Individuals: With a free individual account on Dashlane you can store up to 50 different passwords, use it all on one device, get autofill options for your forms and at online checkouts, share up to 5 accounts, get security alerts, and a 30-day free premium trial.
However, with a premium individual plan, you can save an unlimited number of passwords, access your account on as many devices as you like, Dashlane monitors the dark web for your data and alerts you, and provides you with a VPN to protect your Wi-Fi network.
Dashlane for Families: With Dashlane premium for families, you can invite up to 5 other people who will all have different private accounts, manage all members and billing in the family dashboard. You also get to save unlimited passwords, access it all on unlimited devices, autofill forms and payment information, get personalized alerts, dark web monitoring, and VPN to protect your Wi-Fi.
Dashlane for Businesses: Dashlane for businesses or teams helps you protect against breaches without having to disrupt workflow. It lets you monitor employee activity with your password, and see everyone who is connected. You get U.S-patented security architecture, security dashboard, advanced reporting, compromised password alerts, VPN even on public Wi-Fi, policy settings, ability to remotely delete company accounts, group password sharing, live chat support, technical support, and lots more.
The New York Times called Dashlane life-changingly great. And do you know what makes it even greater? All of their occasional promotions and discounts. But you can easily miss the discounts if you do not have a source committed to providing you with that information. On our website, we make sure you get all the information you need to save more money while using Dashlane. So head over now to know about the coupon codes and discounts.