The Alienware products are designed specially for gaming. When you buy directly from Dell, you can now save $50 on your purchase as long as you spend up to$699.99 on
...more
The Alienware products are designed specially for gaming. When you buy directly from Dell, you can now save $50 on your purchase as long as you spend up to$699.99 on select Alienware laptops and desktops. kısalt
Dell – Get $50 off Alienware laptops and desktops
With Dell, you can now save $50 on select XPS laptops and desktops when you spend up to $699.99 on your purchase. The XPS products are created from high quality
...more
With Dell, you can now save $50 on select XPS laptops and desktops when you spend up to $699.99 on your purchase. The XPS products are created from high quality and meticulously crafted materials like machined aluminum. kısalt
Dell – Save $50 on XPS laptops and desktops
The Inspiron line from Dell has consumer-oriented computers designed to be affordable and directly meet your needs. Now, you can save $50 when you buy select Inspiron laptops or desktops
...more
The Inspiron line from Dell has consumer-oriented computers designed to be affordable and directly meet your needs. Now, you can save $50 when you buy select Inspiron laptops or desktops worth $699.99 or more. Note that some exclusions apply. kısalt
Dell – Save $50 on Inspiron laptops and desktops
When you now buy 2-in-1 PCs from dell, you could save $50 dollars on select laptops. The 2-in-1 PCs provide users with an immersive cinema experience, and comes in some
...more
When you now buy 2-in-1 PCs from dell, you could save $50 dollars on select laptops. The 2-in-1 PCs provide users with an immersive cinema experience, and comes in some sleek designs. Note that some exclusions apply. kısalt
Dell – Save $50 on 2-in-1 PCs
Get 10% off on select XPS laptops at Dell online store with this coupon code. Offer will be valid till 21 September, 2018.
Dell – Take 10% off on select XPS laptops with coupon
With this exclusive coupon code enjoy 17% off on Dell's Inspiron PC's. Follow the attached link to avail this exciting offer.
Dell – 17% off Inspiron PCs coupon code
| Coupon Codes | Discount / Sales | Today | Best Discount |
| --- | --- | --- | --- |
| 6 | 6 | 0 | |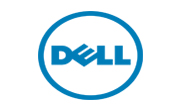 Michael Dell founded at Dell at the age of 19 with just $1,000. Back then in 1984, Dell was known as PC's Limited. Michael was at the time a pre-med freshman at the University of Texas at Austin. In 1985, they designed and built their first computer system, the Turbo PC – with a 10MB hard drive and 5.25" floppy drive. In 1987, Dell opened its very first international subsidiary in the UK. Dell is regarded as one of the largest technology companies, with 138,000 employees globally. Dell has a market share of 15.9%.
The company manufactures, sells, repairs and supports servers, personal computers, network switches, data storage devices, computer peripherals, cameras, printers and HD Televisions built by other manufacturers. The company is involved in the marketing of specific brand names for different market segments. Their range of office desktop computer systems are called OptiPlex, whereas the home desktop computer systems are known as Dimension. Their business-focused notebooks are sold under the brand Latitude. Their network switches are called Force10 and their business servers are called PowerEdge. UltraSharp is further a high-end brand of monitors.