One of the leading online security software providers, F-Secure offers 40% on SAFE products when you active the special discount code on checkout page. Also note that all F-Secure SAFE
...more
One of the leading online security software providers, F-Secure offers 40% on SAFE products when you active the special discount code on checkout page. Also note that all F-Secure SAFE online security and antivirus softwares packed with 30-days free trial plans. Expiration date for this coupon code is the end of the year. kısalt
F Secure – Take 40% off on all SAFE products with coupon code
Copy this code and use at checkout
| Coupon Codes | Discount / Sales | Today | Best Discount |
| --- | --- | --- | --- |
| 1 | 1 | 0 | 40% |
F-Secure is a Finnish cyber security that serves both the consumer and enterprise markets.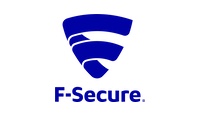 F-Secure was founded in 1988 by Petri Allas and Risto Siilasmaa under the name Data Fellows. The company developed the first heuristic scanner antivirus products in the early 1990s, and launched one of the first consumer antivirus products for Windows PCs in 1994. In 1999 they reformed as F-Secure, and in 2015 moved into the enterprise market when they purchased nSense, a Danish company specialising in security consultation and vulnerability assessment.
Siilasmaa continues to be involved in F-Secure as chairman, alongside Samu Konttinen as CEO and Mikko Hyppönen as Chief Research Officer. While the company's head office is still in Helsinki, Finland, they now have subsidiary offices in more than 20 countries, with more than 1,600 employees. Today, F-Secure has more than 100,000 enterprise clients in more than 100 countries, including many of the world's leading banks, as well as tens of millions of consumer clients. In 2018, F-Secure's revenue exceeded €190 million.
For the enterprise market F-Secure provides a full range of security monitoring services that help businesses monitor and maintain the security of the IT environment from servers to end points.
For the consumer market F-Secure's main services include:
VPN services to block browser tracking and ensure privacy
Password managers that store passwords and credentials, generate strong unique passwords and allows for safe auto log in
Protections against viruses, spyware, malware, trojans and ransomware
Security for online banking and shopping
Family protection to ensure safe browsing for children
You can gain access to a suite of F-Secure's consumer products through a single subscription for all your devices through the F-Secure TOTAL and F-Secure SAFE suites. Promotions that will get you the best rates can be found here on DomainPromo.com