One of the most popular web hosting companies, GreenGeeks, offers 20% discount on every web hosting plan you order on the website. All you are expected to do is activating
...more
One of the most popular web hosting companies, GreenGeeks, offers 20% discount on every web hosting plan you order on the website. All you are expected to do is activating the coupon code on checkout page. kısalt
GreenGeeks – Take 20% off on all web hosting plans with coupon
Copy this code and use at checkout
| Coupon Codes | Discount / Sales | Today | Best Discount |
| --- | --- | --- | --- |
| 1 | 1 | 0 | |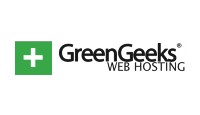 Did you know that with its high rate of energy consumption, the internet is in fact a major polluter of the environment? A lot of web hosting companies make use of huge amounts of tremendous energy, and most of this energy is not renewable. Not with GreenGeeks.
Since 2008, GreenGeeks has committed to providing web hosting services differently. The service is now the industry's leading eco-friendly green web hosting provider with over 600,000 websites hosted and replacing more than 615,000 kilowatts per hour every year. The company puts back into the grid, 3 times all of the energy your website uses with wind power credits when you host with them. Wouldn't it feel good to make a difference?
Products & Services
Web Hosting: Web hosting with GreenGeeks comes with a lot of features. You get the essentials like unlimited SSD web space, unlimited data transfer, and cPanel with Softaculous. There are also E-Commerce capabilities like free shopping cart installation, developer friendly features such as free SSH and secure FTP access, optimized LiteSpeed and MariaDB. GreenGeeks also offers free CDN powered by CloudFlare.
Reseller Hosting: GreenGeeks offers a lot of features specifically to make reselling hosting easier. Their reselling hosting plans gives resellers WHM to create individual cPanel accounts under your reseller hosting plan. You can also easily deploy CMS' with 1-clicks and enjoy automatic core & plugin updates. GreenGeeks specialists also help you move up to 30 cPanel accounts, free of charge.
VPS Hosting: All of GreenGeeks managed VPS hosting plans are provisioned on enterprise-grade hardware with all the latest Xeon Processors, memory and SSD. All VPS hosting plans are also managed and come with cPanel pre-installed and configured. All of it also comes with regular OS, kernel and PHP updates, free migration from other hosting providers, and web application firewall.
Dedicated Servers: Dedicated servers give you all the resources a server has to offer, and with GreenGeeks its no different. The dedicated servers all use Server-grade Intel processors, memory, hard drives and equipment. All of the servers are also offset 300% by wind energy, so they are carbon reducing.
Website Builder: The GreenGeeks website builder lets you choose from 100's of fully customizable templates. The drag n' drop site builder ensures you do not need any technical skill to build your website. Plus, all of the websites are mobile and E-commerce ready.
App Hosting: WordPress, WooCommerce, Drupal, Joomla, GreenGeeks has it all.
Another thing really interesting about GreenGeeks is that all of the plans are also reasonably priced. But what's even more interesting than that is, with their regular discounts and promotions, you can end up saving a lot more when you host with them. Want to know more about these promotions and what coupon codes to use? We've got it all on our website so make sure to check that out now.