HostArmada shared an exclusive coupon code during their Winter Special Event and with this coupon you can save 70% on all web hosting plans. This is a limited-time offer and
...more
HostArmada shared an exclusive coupon code during their Winter Special Event and with this coupon you can save 70% on all web hosting plans. This is a limited-time offer and may expire soon. Stay connected for more HostArmada coupons. kısalt
HostArmada – Save 70% on shared hosting plans with promo code
Copy this code and use at checkout
| Coupon Codes | Discount / Sales | Today | Best Discount |
| --- | --- | --- | --- |
| 1 | 1 | 0 | |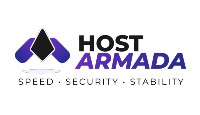 Unlike a lot of its competitors, HostArmada has not been around for very long. Only just launching in the last quarter of 2019, it's still a young service. However, in terms of the quality of service provided and some of their technology, HostArmada is on par with, and even above some of its competitors.
For HostArmada, customer satisfaction is the priority at all times. The service even has one of the lowest levels of unhappy abusive customers, this is because they take the time to communicate and try to resolve any issue that arises with any customer. Another thing the service takes very seriously is the quality of their service. Every product they roll out goes through 10 different levels of quality assurance, so you can be guaranteed you get only the best. This does not also stop them from constantly innovating and stimulating innovation to ensure they offer customers the best available. Another thing they really put work into, is making sure employees stay happy as this is necessary for success.
Products & Services
WordPress Hosting: On all WordPress hosting plans with HostArmada, users get free cPanel for reliable and easy to use web hosting control panel, free SSL for all sites, a web server cache, automated daily backups running on offsite backup solutions so no data is ever lost, cloud SSD storage for 99.9% uptime, and SSD powered storage for the fastest read/write times. Additionally, HostArmada hosts only a low number of clients per server so websites can get optimal performance.
Shared Cloud Hosting: HostArmada's shared cloud hosing is specially designed and optimized to ensure you can easily use the most popular opensource scripts. The service provides you with free opensource application installations, free application transfer by experts to ensure the website does not suffer any downtime, free visual theme installations for you to be done by experts, and free module installations to extend functionality.
VPS Cloud Hosting: HostArmada offers managed cloud SSD VPS hosting which gives users full control to power a scalable solution for business that are expanding quickly. With the cloud VPS hosting, all HostArmada users also get specs like 3840 GB SSD per server, full access to the root user of the OS on demand, and 24/7 expert support.
Dedicated CPU Servers: HostArmada takes web caching to a different level with their NGINX web server cache which makes sure customers, websites load faster and there is also a small resource usage footprint which lets the websites have more visitors even with smaller plans. All the services are also always up to date to make sure there are always quick bug fixes.
Development Hosting: HostArmada has a lot of tools for developers looking to build amazing websites. With PHP being the most used programming language to create dynamic websites, they offer tools like PHP selectors, PHP Vars editor, and additional tools like Composer and PHP PEAR Packages. There are also NodeJS Dev tools, Python Dev tools, and SQL Dev tools.
WooCommerce Hosting: With HostArmada's managed WooCommerce hosting, you would not have to worry about website management. Hosting will always be top-notch, they continue to update and supply multiple php versions, and check to see storage units are good so you can actually focus on your business. With their two security firewalls protecting your website, security is not a problem.
Magneto Hosting: HostArmada has service specially and specifically optimized and enhanced for Magneto 2 websites. The service also provides a 1-click installer for Magneto 2 that ensures customers can easily deploy instances and configure each installation separately. For storage, the service also uses only the best SSD drives combined with battery powered RAID controllers.
Domains: HostArmada can easily provide any sort of domain name you need for a website. The service also gives customers a domain management panel, domain forwarding, domain locking, management for subdomains, and DNS management. As usual, all customers also get expert support 24/7/365.
HostArmada can provide really amazing web hosting services as you can see. However, do you know you can get all these services for even cheaper? With their frequent promotions and discounts, HostArmada is always providing customers with the best prices, and we have all of that information on our website. To know more about the discounts and promotions on now, and to get which Coupon codes to use, visit our website now!