Fully managed Linux VPS hosting with Hostwinds gives you 2 CPU cores, 6GB RAM, 100 GB SSD Disk Space, and 2TB of data transfer. You can now get all these
...more
Fully managed Linux VPS hosting with Hostwinds gives you 2 CPU cores, 6GB RAM, 100 GB SSD Disk Space, and 2TB of data transfer. You can now get all these for just $38.24 instead of $50.99. kısalt
Hostwinds – Get 25% off fully managed Linux VPS hosting
The ultimate shared web hosting plan gives you unlimited bandwidth, unlimited disk space, and the ability to host an unlimited number of domains. Instead of paying $12.99 per month, you
...more
The ultimate shared web hosting plan gives you unlimited bandwidth, unlimited disk space, and the ability to host an unlimited number of domains. Instead of paying $12.99 per month, you can now get the unlimited plan for just $8.24. This plan offers the best value. kısalt
Hostwinds – Get 25% off the ultimate shared web hosting plan
The advanced shared web hosting plan gives you unlimited bandwidth, unlimited disk space, and the ability to host four domains. Instead of paying $10.99 per month, you can now get
...more
The advanced shared web hosting plan gives you unlimited bandwidth, unlimited disk space, and the ability to host four domains. Instead of paying $10.99 per month, you can now get the advanced plan for just $6.74. kısalt
Hostwinds – Get 25% off your advanced shared web hosting plan
The basic shared web hosting plan gives you unlimited bandwidth, unlimited disk space, and the ability to host one domain. Instead of paying $8.99 per month, you can now get
...more
The basic shared web hosting plan gives you unlimited bandwidth, unlimited disk space, and the ability to host one domain. Instead of paying $8.99 per month, you can now get the basic plan for just $5.24. kısalt
Hostwinds – Get 25% off your basic shared web hosting plan
Use this coupon code at checkout to take 35% off on VPServer at Hostwinds. Offer will expire soon.
Hostwinds – Get 35% off on VPServer with coupon
Copy this code and use at checkout
Redeem this Hostwinds coupon code to take 99% off your first billing cycle. Coupon is valid from now through December 30, 2017.
Hostwinds – Take 99% off your first month of web hosting
Copy this code and use at checkout
| Coupon Codes | Discount / Sales | Today | Best Discount |
| --- | --- | --- | --- |
| 2 | 6 | 0 | |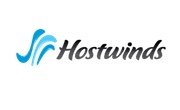 When you need to get your company online and build up a good reputation, it is time to get in touch with a web hosting team that understands all about the web hosting industry. Hostwinds is a great alternative to the high-priced web hosting industry. The company was founded in 2010 and brought a brand-new set of standards for online businesses. Their team offers optimal service and support to all their clients and area always happy to help with any problems their customers may have.
Hostwinds offers a wide range of business services that can help your company thrive. Along with superior web hosting, they also offer VPS for both Linux and Windows systems. Their technological services include SSL Certificates to help encrypt your company's data, personalized domains, Windshield which provides you with a secure firewall, an application audit, and many other protective measures. Hostwinds also offers VPN services that can help you secure your encrypted connection, and prevent any type of third-party tracking.
If you are considering any of the services offered by Hostwinds for your company, you should check to see if there are any coupon codes or promo codes available that can help you save big on your services. You could get a free installation or get a special discount on a brand-new company domain. And that is money that can go back into your company's budget. Find money saving coupons and discounts here on the Hostwinds page.