About iStock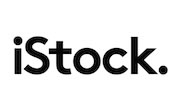 Started in 2000, iStock is one of the web's first sources for royalty-free stock photos, media, and design tools and elements. iStock is populated by talented artists, photographers, and designers who provide quality content for use on the web or in print media. Initially a stock photo-only resource, iStock has grown to offer vector illustrations, videos, audio files, and a huge array of stock photos covering almost every editorial topic. iStock was acquired by Getty Images in 2006 for $50 million dollars.

iStock offers royalty-free files at reasonable prices. They offer several flexible pricing plans, based on the subscriber's amount of usage and budget. Credit packs are available, with each credit priced at approximately $12 each. Packs with up to 300 credits are instantly available. For even larger packs, you may contact iStock. Subscriptions are also available for as low as $166.58 per month that includes up to 750 downloads. Aside from royalty-free image and media downloads, iStock also provides free photos, illustrations, videos, and sound files every week. Join for free with a valid email address to receive links to the free files. In addition, iStock offers a frequently updated blog that discusses current trends in imagery and design.


iStock promo codes are accessible through their Facebook page. Promotional and discounted offers include up to 20% off all credit packs for new customers. New users can also benefit from some discounts toward a one-year subscription at iStock. Coupon codes for iStockPhoto will be available on the page, be sure to check the page regularly not to miss any promotional offers!
;