You can get a free Powercard with your purchase when you use this coupon code. Validity of this coupon will end soon.
Monster – Get a free Powercard on your order with coupon
Copy this code and use at checkout
Get 10% off on all products and free shipping when you order over $40 at MonsterProducts.com. Use the coupon code at checkout to avail this exciting offer.
Monster – 10% off Sitewide + Free Shipping over $40
Copy this code and use at checkout
| Coupon Codes | Discount / Sales | Today | Best Discount |
| --- | --- | --- | --- |
| 2 | 2 | 2 | |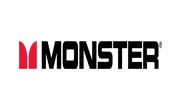 Monster Cable Products, Inc. was founded in 1979 by Noel Lee. Lee discovered that wires of different makes produced varying degrees of sound and could be transformed into high-performance speaker cable. He named it Monster Cable, and literally created an industry around it. The Monster Cable became a new product category in itself, which revolutionized the audio industry. Prior to Monster Cable, most stereo systems were wired with ordinary "zip-cord" – the same cable which is used for electrical household and lamp wire. The company diversified to Monster Game, Monster Music, Monster Mobile, Monster Power and Monster Photo.
Monster manufactures 6,000 different products – including speakers, headphones, surge protectors, televisions, and accessories for cars and mobile devices. The company is best known for its speaker cable. The company also manufactures cables for TVs, DVDs, printers, computers, gaming consoles, audio equipment for automobiles and cameras. Monster expanded to making HDMI and high-def cables. It also produces cables intended for specific gaming consoles and Apple products. It ventured into the manufacturing of USB and Ethernet cables and power strips and power management products in 2009. And in 2000, the company entered into 'lifestyle products' markets with amplifiers, speakers, electronic-built in furniture and wireless products.