Philo TV offers free trial for 7 days and $5 discount if you want to keep using the service. This is a limited time offer for cord cutters.
Philo TV – $5 off + 7 days free trial with promo code
Copy this code and use at checkout
| Coupon Codes | Discount / Sales | Today | Best Discount |
| --- | --- | --- | --- |
| 1 | 1 | 0 | |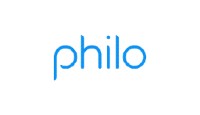 Cord cutters looking at streaming options as an alternative to their cable subscription have a lot of great options to choose from, including Sling TV, Hulu with Live TV, and AT&T TV Now. However, what you might discover when you start looking at these services is that to get all the channels that you want, you need to pay almost as much to these services as you did to your cable provider.
Enter Philo TV, a relatively new and cheaper alternative.
Philo TV costs just $20 a month for 59 channels, and there are no hidden extras to add on to drive your cost up. The app is intuitive and easy to use so you will find yourself watching in a matter of minutes.
This is what many people imagined when they were told that they could replace their cable subscription with streaming for much cheaper.
But the fact is that Philo is cheap because it doesn't provide access to a lot of the essential channels that the majority of cable viewers watch most often. There are no sports channels, no local channels, and many essential channels such as ABC, NBC, and Disney simply aren't there.
So, while Philo is offering a great app and an affordable service, they probably aren't meeting the needs of most of the market.
Overview
Pros:
Affordable
No hidden extra costs
Easy to use and intuitive interface
Stream to multiple devices
Lots of DVR storage
Cons:
Limited channel selection
Sure, we only have one con on our list, but it is a big one!
Packages & Pricing
You can get started with Philo easily enough with a try before you buy two-day free trial. There is not even a need to enter credit card details, so it feels easy and risk-free. You can also extend this to a seven-day trial if you do provide credit card details.
After your trial period is up, a subscription to the service costs $20 per month, which gives you access to 59 channels. This is everything in Philo's library. There are no addons or extras that slowly drive the price up as they tempt you in.
The simplicity of this pricing is something that we really like abut Philo. So many services start with an affordable package, but then double their cost with addons.
Content
You certainly get access to a lot of channels with Philo. In fact, looking at the numbers, you get twice as many channels with Philo as you do with Sling TV, which is more expensive at $30 per month and only offers you 30 channels on a basic package (but there are many addons).
But while Philo has some good channels, such as AMC, BBC America, Comedy Central, and MTV, they are missing some of the most important channels that anyone who has had a cable subscription is probably looking for.
For example, there is no ESPN, TBS, TNT, ABC, CBS, NBC, Fox, Disney and certainly none of the premium channels such as HBO or the CW. There are also none of the major sports channels.
There is also no local programming, so you can't use Philo to watch the local news or your local sports team playing.
So, while you certainly get a lot of channels with Philo, how many of them will you watch, and how will you fill the gap in terms of what is missing? You might need to look at other TV streaming services, like Sling TV.
Application & Functionality
Philo's system and applications are pretty good, and their stream is stable, so it is a very easy service to use.
Philo has native apps for Amazon Fire TV, Apple TV, Android, Chromecast, iOS, Roku, and the web, so it is easy to download onto almost any device that you might want to watch on. The exception are the game consults such as Xbox One and PlayStation 4, but we wouldn't count this as a black mark against Philo.
Philo stream live TV in 720p and on-demand content in 1080p, which is standard for live TV streaming services at the moment.
You can stream to three different devices simultaneously with an individual account, which is ideal if you have multiple family members watching. Your devices will also sync, so you can pick up something you were watching n your TV on your smartphone later.
The interface that you find once you load the app is well designed and intuitive, though slightly different depending on what device you are using.
The menu for browsing channels and the TV guide is well designed, and it is easy to set up DVR recordings within the guide. The DVR settings is one of the things that stands out about Philo as you get unlimited storage, though with a 30-day limit. This is a big improvement on many of its competitors. For example, you only get 5 hours of DVR storage as standard with Sling TV (though you can buy more).
However, you might need all that storage since you can't delete recordings before their expiry date, and you also can't specify to record only new episodes of a show that you are interested in. This means that you do need to scroll through a lot of stuff that you aren't interested in to find that recording that you are looking for.
As well as the guide, there are lots of options if you are looking for recommendations. You can check out "new" programming, "top shows", and "trending live", though how exactly this last is determined is a bit of a mystery. It is not so good if you want to browse by genre. The search functionality is speedy and returns results for shows, movies, and individual episodes.
So, while there is room for improvement in terms of DVR selectivity, overall, we would say that Philo has developed a very good interface, it just needs a bit more content.
The Verdict
Philo is a highly affordable service that has a great interface that is well-designed, and which we are sure will be tweaked and improved over time.
But none of this makes up for the fact that it simply doesn't have the content that most cable cutters are looking for. There are no sports channels, no local programming, and it doesn't have some of the most popular channels include TBS, TNT, ABC, CBS, NBC, Fox, and Disney.
Basically, unless Philo gets their hands on some of these channels, we're not sure how competitive they will be on the streaming TV market.
Complete List of Channels Available via Philo TV
A&E
AMC
American Heroes Channel
Animal Planet
Aspire
AXS TV
BBC America
BBC World News
BET
BET Her
Cheddar Business
Cheddar News
CleoTV
CMT
Comedy Central
Cooking Channel
Destination America
Discovery Channel
Discovery Family
Discover Life
DIY
Food Network
FYI
GSN
Great American Country
Hallmark Channel
Hallmark Drama
Hallmark Movies & Mysteries
HGTV
History
IFC
Investigation Discovery
Law & Crime
Lifetime
Lifetime Movies
Logo
Motortrend
MTV
MTV2
MTV Classic
MTV Live
Nick JR
Nickelodeon
NickToon
OWN
Paramount
People TV
Revolt
SCI
Sundance TV
Tastemade
TeenNick
TLC
Travel Channel
TV Land
UpTV
VH1
Viceland
WE tv