Pixpa offers 25% plus 15% off on annual plan with coupon code. If you want to order monthly plan, this coupon code gives you 15% off discount. This Pixpa offer
...more
Pixpa offers 25% plus 15% off on annual plan with coupon code. If you want to order monthly plan, this coupon code gives you 15% off discount. This Pixpa offer is valid for a limited time. kısalt
Pixpa – 25% + 15% off on annual plan or 15% off on monthly plan
Copy this code and use at checkout
| Coupon Codes | Discount / Sales | Today | Best Discount |
| --- | --- | --- | --- |
| 1 | 1 | 0 | |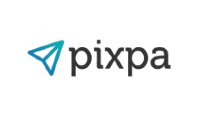 A while ago, photographers didn't really have a way to get their work out. If they didn't work for a magazine or a newspaper, chances were they had a hard time getting other people to buy or even see their work. With the creation of the internet, a lot of photographers can now get others to see their work through social media and other tools.
However, this does not mean they do not still face some challenges. While Gurpreet Singh was studying architecture in college, he founded a multi-disciplinary creative agency- IdeazInc. In his role as creative director of IdeazInc, he had to collaborate with designers, photographers, and artists to deliver on branding and communication design projects for global clients. Understanding both sides of the business, Gurpreet then created Pixpa to be a platform where creatives could showcase, sell, and share their work without having to depend on anyone.
Products & Services
Websites: As a designer, artist, or photographer, a website is a really good way to showcase your portfolio and even sell your work. On the other hand, having to learn how to code so you can get a website could be really stressful. With Pixpa, you can create a website that has everything you need without having to touch a single line of code. With their amazing drag-and-drop features, fully customizable templates, and a blog for you (if you want it), you can have your website up and running in no time.
Online Stores: With Pixpa's online stores which you combine with your website, you an all-in-one platform where you can sell physical products, digital content, and services. A fully customizable store you can make 100% your own, tag your products however you want, and Pixpa doesn't take any commission on sales or charge listing fees.
Client Galleries: Pixpa helps you create galleries specially for your dedicated clients. This switch to a digital workflow would make it easier for your clients to view your work on any of their devices, purchase, and then download the images. What's more? You can keep track of it all! You can also decide to make these galleries public or private, with beautiful landing pages and unique links for each album.
E-commerce Galleries: With the E-commerce galleries, you get to fully monetize all of your work. You get to sell your work as prints, digital downloads, canvases, gallery wraps, or whatever you want. With Pixpa, fulfilling print orders is not even a problem, Pixpa's partner lab – WHCC, helps you with Pixpa's automated lab fulfillment, or you could select any lab of your choice that accepts print orders by email. You can create pricing sheets, sell your work how you want, and have complete control over the whole transaction. You also get paid directly into your PayPal or Stripe account, Pixpa doesn't charge any commissions.
Mobile Gallery Apps: These apps are easy to create with Pixpa. They are a great way to share pictures from a shoot with clients, you can customize them to make your clients feel extra special, and is great for your branding/marketing. The gallery app also has a social media button to allow clients easily share these pictures.
For a creator, life can be pretty amazing with Pixpa as a very useful tool. Pixpa has various plans, each with different products and pricing to help you enjoy all of these amazing products. However, Pixpa makes life even better by offering different promotions frequently to help its users get more value. To find out more about these amazing offers and get the coupon codes, head to our website now.