New Postmates customers can benefit from this $25 coupon code. This is an ongoing Postmates  promo and all new members can activate it for $25 saving.
Postmates – Save up to $25 off with coupon code [new customers only]
Copy this code and use at checkout
| Coupon Codes | Discount / Sales | Today | Best Discount |
| --- | --- | --- | --- |
| 1 | 1 | 1 | $25 |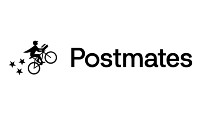 Postmates was founded by Bastian Lehman, Sean Plaice, and Sam Street to counter a grave problem in 2011. At the time, the founders were really bothered that they couldn't have whatever they really wanted delivered to their homes. Back then, the only solution to the problem was through local phone-order delivery options for only a few restaurants. To provide a better solution, the founders built Postmates, a technology company.
Today, Postmates delivers food delivery, groceries, and alcohol, almost anything to customers, wherever they are. Instead of making use of a centralized warehouse for distribution, Postmates opted to make use of local merchants to fulfill deliveries. Postmates now partners with almost 600,000 merchants and serves 80% of US households.
Products & Services
Unlimited: When you join Unlimited with Postmates, you get free delivery any time and any place. Unlimited is ultimately a chance to save more especially when you need it. As an unlimited member, you get free deliveries on all orders above $12. Besides, Unlimited members also get special exclusive offers, access to special giveaways, and exclusive events. With Unlimited, members can save up to $185 monthly, and just two orders a month would cover the cost of an Unlimited membership.
Pickup: With the Postmates pickup service, customers avoid paying delivery fees. By opting to pick up, you can order ahead, skip the waiting line, and pick up within minutes. Pickup offers you the option to order from restaurants near you whenever you're ready, Postmates lets you know when your order is ready, then you pick up your order immediately you walk through the door.
Party: Postmates Party is a feature that shows users where other users are ordering from in real-time. When more users order from the same restaurant, Postmates become more efficient. As a result, the company then passes the savings to customers. With Postmates party, users can get free deliveries on orders worth more than $10.
Postmates for Work: With Postmates for work, you can provide delicious meal solutions for all your employees. With this solution employees can eat whatever they want, you don't have to worry about expense reports since this is an all-in-one solution, and you can customize the solution to fit your exact needs.
Postmates are a great online ordering service. What makes them even better is their occasional deals to help their users save more. What's better? We have all the information you need on all the latest deals from Postmates right here!