About Surfshark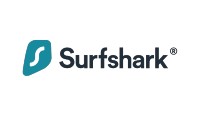 Back in 2018, Vytautas Kaziukonis, the founder and current CEO of Surfshark wanted to develop tools that could help users of the internet achieve real privacy and security on the open internet. The idea initially began as a premium VPN service, but now, Surfshark has taken it beyond that. The Surfshark trademark now covers a toolkit that everyday people could use to keep their privacy on the internet and ensure their internet security.
Although based in the British Virgin Islands, a country with no data retention laws, Surfshark has offices in five other countries and more than 200 employees spread out over a dozen. Surfshark now has more than 2.4 million users all over the world and has received multiple awards for its VPN and other security solutions
Products and Services
Surfshark VPN: Without a VPN, most users are exposed to malware. Phishing, and hacking threats. Lack of a VPN could also expose internet users to identity theft, ISP pricing, and the prices displayed on products could be higher for you if businesses see that you are browsing from a very affluent city. Users of Surfshark's VPN are protected from all of these. With Surfshark's VPN protection, you can access content on the internet safely, without having to worry if your device could be hacked by clicking on any malicious links. The VPN also ensures users leave no footprint on the internet, keep their location private, and keep sensitive data secure.
Surfshark Alert: Surfshark alert is a smart tool designed to give you real-time updates should any of your personal information get leaked on the internet. Surfshark Alert can monitor online databases, and it immediately notifies you should any of your emails appear there so you can take action. With Alert, you can also go further to find out exactly what was leaked; passwords, addresses, and even more. Furthermore, Surfshark Alert can help you watch leaked databases for your credit card number and your identity number, so you can immediately take action to prevent theft.
Surfshark Search: Surfshark search offers users the ability to surf the internet safely and privately. A great feature of Surfshark search is that it comes with no ads at all. You can search without having to be bothered by any ads at all. All of your search results are also completely relevant and still related so you do not get new search results based on previous search history. The Surfshark search also makes use of the Bing API, one of the best search algorithms available, so you get only the best results. Most importantly, there are zero logs.
Surfshark Alert B2B: Surfshark Alert B2B is Surfshark Alert made categorically and especially for businesses. In the world today, more than 52% of the top one million domains have security breaches which are almost always caused by employees who disregard security policies. Surfshark Alert B2B helps you identify leaks and proactively prevents risk. It also monitors your domain for vulnerabilities and even pinpoints the outer (if any) data exposure of your customers.
Truly, Surfshark has some of the best security tools out there. However, what makes Surfshark even better is that they have even more amazing sales and deals to help their customers save more on these products. We have all the latest deals right here. Check them out!
;