About TaxSlayer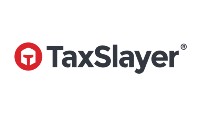 For over 50 years, TaxSlayer has helped people all over the United States deal with their taxes, from filing to refunds. With TaxSlayer, people can now make use of technology to spend less time dealing with things they have to do, focusing on what they want to do.
TaxSlayer is a cloud-based DIY tax preparation software. On this platform, users get everything including forms, resources, and calculations to file state and federal taxes. With this easy-to-use technology, TaxSlayer has made life easier for millions of Americans. A family business that has now been transformed into an innovative software company through hard work, TaxSlayer stands out by charging prices based on only the type of support the customer needs. Besides, with TaxSlayer, tax filing does not have to be too confusing or complex.
Products & Services
Simply Free: For everyone with a simple tax situation, a basic 1040, the simple free plan is perfect you. With this product, you get everything you need to state, prepare, and file a basic 1040 return. Basically, you get a federal and state return.
Classic: With the classic service, you are covered for all tax situations. This product will give you the best value, even for a maximum refund. With Classic, TaxSlayer would help you find, and ensure you get every tax break you deserve. Besides, here you can file on all income types, with no forced upgrades or form restrictions.
Premium: With the premium service, customers et to skip the waiting line with priority phone and email service. Customers also get access to live chats to discuss their issues with and get help from a tax pro. On the premium service, should the IRS decide to audit up, TaxSlayer's IRS certified tax professionals are available to help you for up to three years after the IRS accepts your return. Beyond everything, and with a tax pro available to answer all your questions while filing, the Premium service gives you confidence that you filed right.
Self-Employed: With this service, people with unique self-employed tax situations get personalized and special guidance from TaxSlayer. Contractors, 1099ers, side-hustlers, and people who run their own businesses are all covered with the Self-Employed service. Here, customers can communicate with Tax Pros, maximize work expense deductions, receive 1099 income and schedule C guidance, get tax payment reminders, and have someone else finding tax breaks for them.
Refund Calculator: With TaxSlayer's refund calculator, you can estimate what your ta refund is supposed to be. Helping you ensure you get the most.
TaxSlayer provides valuable service and tools to all of its customers. However, what makes them even better is the willingness to lower their price to still help their customers gain the most. And guess what? We have all the information you need on TaxSlayer's latest deals right here. Check them out!
;