If you are in need of a new anti-virus software subscription from Total Defense, make sure you activate this sitewide coupon code to save $10. This Total Defense promo code
...more
If you are in need of a new anti-virus software subscription from Total Defense, make sure you activate this sitewide coupon code to save $10. This Total Defense promo code is valid for a limited time. kısalt
Total Defense – $10 off all antivirus and internet security products with code
Copy this code and use at checkout
| Coupon Codes | Discount / Sales | Today | Best Discount |
| --- | --- | --- | --- |
| 1 | 1 | 0 | |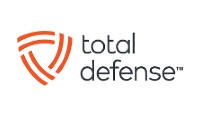 Total Defense, for over 20 years now has been dedicated to providing top-notch security to individuals, families, and business. Total Defense acts not just as an antivirus, but also protects your systems and mobile phones from every threat, whether it is from a USB port, or coming in through your email.
A subsidiary of AppRiver which has its headquarters in Florida USA, and is also a subsidiary of Zix Corp which is headquartered in Dallas Texas, beyond providing just protection, Total Defense is also very committed to building long-term relationships with all of their customers.
Products and Services
Ultimate Internet Security: This product from Total Defense has the ability to protect up to ten of your different devices, whether they are Windows, Android, iPhones, or a Mac. It also provides you with a 25GB online backup. And if you are not satisfied with the service you can get your money back after 60 days!
With the Ultimate Internet Security, you also get protection from spyware and ransomware, phishing attacks and possible internet fraud, and an easy-to-use interface which has been rated 93% by customers. And there is still more! This product updates your software applications to protect you from being vulnerable to attacks, it also provides you with financial protection while you shop online. And it does all of these without slowing your system down one bit!
Premium Internet Security: This product can protect up to 5 of your devices, and provide you with a 10GB online backup. It also offers you the same protection you get from the Ultimate Internet Security package.
Essential Anti-Virus: Covering up to 3 Windows Devices, the Essential Anti-Virus pack protects all of your PC's from all malware, by scanning all files for threats with multiple detection techniques. It also shows you the status of your computer and gives you real time reports. You also get free upgrades from Total Defense, so when there's an upgrade to the Total Defense software you currently use, you automatically get it.
Essential Anti-Virus for Mac: This package has the same features of the Essential Anti-Virus, but for a Mac this time. It also has a new ransomware protection that allows you keep all of your important files safe from any form of modification.
PC Tune-Up: This product from Total Defense ensures you can get optimal performance from up to 3 of your Windows devices. With Internet speed optimization, PC boost to get your computer started faster, vulnerability protection, and an enhanced Disk Cleaner, you can be sure your computer is going to function a lot faster.
Mobile Security: You can also purchase absolute security for a mobile device with Total Defense. This product, among other things, also lets you locate your lost device.
Business Internet Security: You can also protect up to 50 devices with a business plan!
Customer Service: Total Defense also provides all of its customers with award-winning customer care service that can help with a free setup and installation. A priority of the company is to build long-lasting relationships with all of its customers.
Occasionally, there are also discounts from Total Defense with which you can get even cheaper service. If you would want to get some of these products at discounted prices, you can visit our website for that information. We have everything about the latest promos, and coupon codes you can use from Total Defense.