About Trend Micro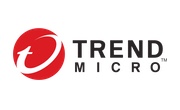 Trend Micro was co-founded by Eva Chen, Steve Chang, and Jenny Chang in 1988, and in the beginning focused solely on antivirus software. Since the founding of Trend Micro, the company has grown to also offer hybrid cloud security, small business security, end point security, and network defense. The company's success has grown, and it now earns more than a billion dollars in revenue every year and is over 5,000 employees strong.
Trend Micro's cloud security is powered by XGen™ security, and offers a mix of cross-generational threat defense techniques that protect virtual, physical, and cloud workloads. The company also offers network defense software, which detects, analyzes, and prevents ransomware and other advanced, targeted attacks. Its User Protection Solution services protect users and their information anywhere they are, for any application, and on any device. Trend Micro's Deep Discovery Analyzer is an app that helps analyze and detect targeted attacks by using virtual images of endpoint configurations, and its Deep Discovery Email Inspector detects the latest ransomware variants, like WannaCry, by analyzing unknown and known patterns and reputation analysis.
Trend Micro offers a large range of security services and products, and the deals to be found there can save you money. By using coupon codes, you can gain access to a money saving deals that will ensure that you never have to pay full price for anything.
;