Activate this exclusive Zenfolio coupon to save 40% off on all plans available on Zenfolio. This is an ongoing Zenfolio promotion.
Zenfolio – Save 40% off on all plans with coupon
Copy this code and use at checkout
| Coupon Codes | Discount / Sales | Today | Best Discount |
| --- | --- | --- | --- |
| 1 | 1 | 1 | 15% |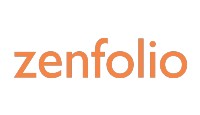 Zenfolio understands that photography is a passion and a gift a lot of people would like to turn into businesses and make some money from. And because photographers also started the company, they are dedicated to making products and providing services that will help other photographers become successful at photography.
Since 2005, Zenfolio has been in the photography business solutions department. Today, they are regarded as innovators who partner with photographers looking to earn more for their work. They have products like a website builder, custom private client galleries, contactless booking & payments, and more to assist photographers from all over the world. Zenfolio helps photographers achieve the bigger picture.
Products & Services
Photography Website Templates: What better way to showcase your website than with a website? Naturally, websites could be a lot of work, with all the coding and designing, but Zenfolio's website templates tailored specifically for photographers makes it all really easy. You get free templates for your website, whatever domain name you choose, and all of the designs are mobile-friendly. Zenfolio also provides you with SEO tools to optimize your appearance in search results, and an integrated blog you could use to share the story behind every picture.
Online Photo Galleries and Digital Delivery: Zenfolio helps you create special galleries customized for particular client. The gallery has great slideshows which clients can browse through and download. Besides, you can track it all. Zenfolio lets you see which pictures your clients have liked and which ones they share.
Social Media Marketing Tools: Zenfolio shows you how to generate cash from any reactions you might be getting on social media for your work. This way, you can build and grow your brand. With these tools, you can integrate across various platforms, and even personalize email invitations to match your designs.
BookMe: BookMe is a Zenfolio innovation designed to function as a booking and payment solution. BookMe helps you take bookings 24/7, you can manage all your bookings on the same platform, get booked for mini sessions, and sync your calendar to show availability. BookMe also gives photographers the chance to invoice flexibly and collect payments instantly.
Marketing Tools: With Zenfolio, you no longer have to worry about sales or ways to grow your business. Zenfolio provides photographers with tools for Search Engine Optimization, a way to capture emails for your website visitors, and marketing programs for social media. Zenfolio also provides a way for you to even generate coupons and gift certificates to sell your products.
Protected Images: Zenfolio allows you to protect your work. With tools like custom watermarks, password-protected photo galleries, backups for your photo files, and you can control access to your original files.
All of these amazing products from Zenfolio are designed to help a lot of photographers make the most of their talent. What makes Zenfolio even better is its willingness to regularly offer deals and sales to help its customers save more. To help you achieve more, we have all the information on Zenfolio's latest deals right here.