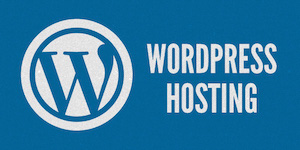 Managed WordPress hosting refers to a type of website hosting done by companies that deal only with WordPress-powered websites. These companies will provide automatic upgrades to the latest versions of WordPress, theme and plugins and some of the providers also share WordPress themes and plugins exclusive to their customers. Most crucial services, however, are the extra layer of security and customer service, which consists of people who understand the core framework of WordPress and able to fix WordPress-related issues quickly. As the result, getting a managed WordPress hosting service will boost the performance of your WordPress-powered website, make it more secure to DDOS attacks and XSS vulnerabilities, and finally their expert customer service will take care of your WordPress installation while you can focus on creating valuable content and marketing strategies.
Why You Should Prefer Managed WordPress Hosting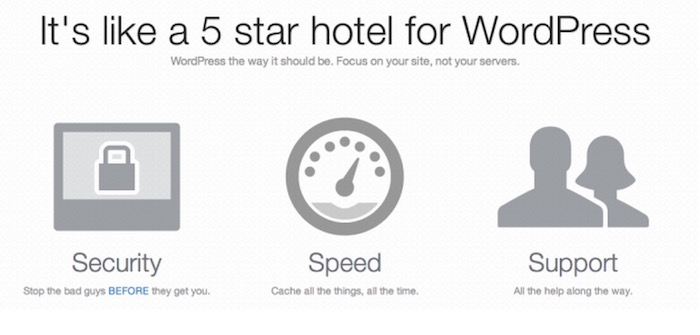 Along with the extra services that we mentioned above, managed WordPress hosting companies will provide an advanced caching structure and content delivery network (CDN) which will dramatically increase the performance of your website and serve your content to your users within milliseconds. As you may already know, major search engines, such as Google, have emphasized the importance of page speed and clearly declared that they use the load time of your website in their algorithms to determine how they should rank your website. So, we can indirectly conclude that getting extra benefits of caching system and CDN provided by managed WordPress hosting companies will help you get better positions on search results as well.
With their extra layer of security, managed WordPress hosting companies easily take care of DDOS and brute force attacks and XSS vulnerabilities that aim to take your website down or access your website and customer data. Since WordPress is their main expertise area, they know which plugins to stay away from. Moreover, they keep your website safe by providing you with a plugin or a service that offers the same functionality. Needless to say that security is another criteria search engines care. Nobody wants to visit a website which has "this website may harm your computer" label on search engine results pages.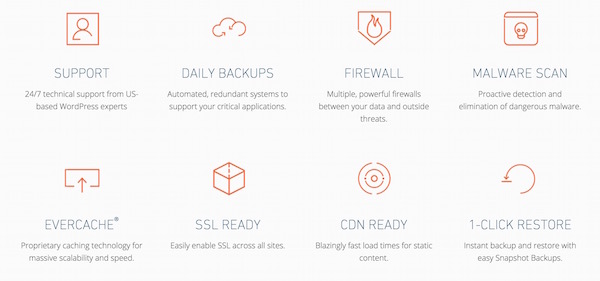 Finally, and probably the most importantly, customer service provided by managed WordPress companies plays a vital role to those who does not know how to handle and fix small WordPress issues. As their customer service has to deal with various WordPress issues daily, they will probably offer the quickest solutions to your problems. So you don't have to know how to edit .htaccess file to fix permalink and server related malfunctions.
The Cons of WordPress Managed Hosting
While there are many benefits that you can get from a managed WordPress hosting, it may not be the perfect fit for some web entrepreneurs. For example, managed WordPress hosting plans are generally more expensive compared to shared and VPS hosting plans. Additionally, there are some certain limits that might bother you. You cannot install every plugin you want depending on the company you get service from. Plans also are limited to the number of visits you get monthly and the number WordPress installations you can have under one account. While you can host many WordPress-powered websites with a shared hosting plan, basic managed WordPress hosting plan lets you install 1-3 WordPress installations. So managed WordPress hosting plans are for those who are looking for a top notch service and can afford it.
Top Managed WordPress Hosting Providers
While there are many managed WordPress hosts, a great number of them do not meet the standards they claim to adhere to. Some are overpriced or don't provide good customer service. There are, however, many excellent managed WordPress hosting providers. Here is a list of 10, along with some information on each.
WP Engine
WP Engine is reputed to be one of the absolute best WordPress managed hosting providers on the market. They are known for their excellent customer service and minimal downtime. They are also known for their security, and offer to fix their websites for free if they get hacked. Prices start at $29 per month for 25,000 visits, and go up based on traffic, all the way to $249 a month. Please check our WP Engine coupons page for the latest discounts and deals.
Pagely
Pagely is another host with a stellar reputation. They are known for their emphasis on security. However, their load times are also very fast. Plans start at $24 a month for up to 25,000 visits.
Synthesis
This relatively new host, Synthesis, has a bit of a different focus. They are concerned with the usual WordPress issues, such as load times and security. However, they offer SEO services that other hosts don't. Prices are a little higher because of the extra services, and start at $49 a month for 25,000 visits.
Flywheel
Flywheel is geared towards non-experts, and is very easy to use. It features an intuitive and attractive interface. Plans are cheaper than the other options. They start at just $15 a month for a single site.
SiteGround
SiteGround is perfect for anyone in need of a budget managed host. Plans start at only $3.95 a month. This is significantly cheaper than any of the other sites. SiteGround offers most of the features that the other hosts offer.
Pressable
Pressable claims it is the #1 site for customer service, and reviews back up this claim. It also boasts custom high tech servers that are up there with the best in the business. Plans start at $25 dollars a month. This includes 15,000 page views.
LightningBase
LightningBase may be the least well-known site on our list, but it is quickly gaining a passionate following. The owner is known for expertly responding to problems himself, something the bigger sites can't claim. Prices are low, with plans starting at $19.99 for 25,000 visits. It is also quite fast.
Pressidium
Pressidium is the newest company on the list. It was developed to bring big business-level hosting to the masses. It is extremely secure and fast. Plans start at $17.90 per month for 10,000 visits.
MediaTemple is a prestigious and successful cloud-based managed hosting provider. It is geared towards large companies, and includes 1000 free email accounts. Prices are fairly standard. $20 a month gets you 100 MB storage and 1 TB bandwidth. You can cut off some costs by redeeming active Media temple coupons that we listed.
DreamPress by DreamHost
DreamPress by DreamHost is a new player, but is run by a well-regarded hosting company. The service was recently updated to be faster and more secure. Also, prices have been slashed to only $19.95 a month for 25,000 visits. Since DreamHost is a new player they offer coupons for DreamPress service so that you can give them a try!