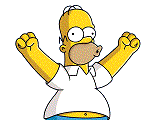 One method to attract visitors, potential customers, and increase brand recognition, is to have a contest on your own website. Contests gives another reason to click the link to your website, for the thrill of winning something. After trying their luck, they may learn more about your business, and spread the word to their friends and family about your product or service. This potential growth in business doesn't end there, as the contestants will feel compelled to visit your website again and again, because of the chance of something new and different is always being offered via contests. This loyalty can go a long way, and word about your business will spread amongst their peers. A person may log into Facebook, Twitter, and other social media networks and tell their companions about the contest they applied, who offered it, and share what they won, thereby increasing the visibility of your brand. There are 6 contest tools, each with their own different use, with their own pricing plans and we listed them below:
1. ShortStack This tool can target customers from almost anywhere like Facebook, Twitter, Instagram, and Pinterest. You can also have it embedded on your own website or blog. Let ShortStack handle contests, sweepstakes, and giveaways to increase traffic to your business, and learn about your what your customers want with polls and surveys. Try this tool for free, or pay as low as $23 a month for their paid services which provides other benefits. The Full Stack plan costs $99 per month, and has 100,000 leads/entries, and another feature like Advanced Campaign Analytics. The $499 per month plan is called "All You Can Eat" has 500,000 leads, 1,000,000 Facebook leads, and a dedicated account manager for your contest. Visit ShortStack.
2. Rafflecopter Another tool that you can try for free, without the need of credit card information. This tool makes having contest easier for those who don't know a lick of computer coding, and takes a few clicks to install. Big companies like Hallmark, Uber, Intel, and other Fortune 500 companies have used Rafflecopter for giveaways. No long term commitment is required to use this contest tool. Their lowest costing plan is called Basic and that will cost $13 a month, and comes with other features like Pinterest entries, polls, and surveys. Premium plan costs %84 a month, and the list of features grows, as well as live chat support to resolve any issue that might arise. Visit Rafflecopter.
3. WooBox WooBox boasts of having 3 million brands using their service for promotion. Combine the features of embedding Youtube clips on your website, sweepstakes, rewards, quizzes, photo contests, and other features to create promote loyalty within your customers. This is also another app you can try for free, and the lowest plan with more features for the app starts at $29. The bigger the plan, the bigger the fan allowance. The $249 plan provides a fan allowance of over 100,000. All plans use the fan allowance for all their apps previously mentioned, including coupons, brackets, instant win, and so on. Visit WooBox.
4. Contest Domination Cloud hosted tool that can reuse and modify campaigns with a few clicks, this is another tool available to you. Grow your business revenues by viral leads using this tool. Facebook, and Youtube are examples of who uses this tool to help drive their business. This tool can be tried for free, or you can sign up for their unlimited monthly plan starting at $40 a month. They also offer a plan where each individual contest can cost $100. Visit Contest Domination.
5. ViralSweep Integrate this app into emails, Facebok, or even your website and collect information you can use to spread your brand recognition. Their customers like Bookbyte, Reverb, web4retail, and TNW give their happy approval of this tool. Sign up and try for free to start your giveaways in just minutes. Their starting price is $49 a month for beginners, but if you're a giant agency then go for the $400 plan that offers more features. Visit ViralSweep.
If you decide to run a contest on your website and give one of these contest tools a try don't hesitate to share your reviews with us by leaving a comment below. We weekly share articles for startuppers and webmasters, be sure to subscribe to our feed not to miss our weekly digest.