Selling stuff on the internet is a pretty nice way to make some extra money. And not just extra money, I just read a Vogue article of a 22-year-old who's paying for college with money made from selling clothes on Depop. There are a lot of similar stories just like that, so selling things online could be more than just a side hustle, you could make some serious money from it. Here are some of the best apps to get started with:
eBay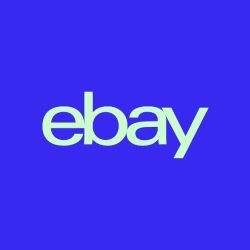 After being around for more than 25 years now, eBay is one of the most popular marketplaces on the internet. There's a reason it has more than 180 million users, you can sell anything worldwide. From 405-ft mega yachts (an actual eBay sale) to ad spaces on a person's forehead (another real sale) and even down to old video games and DVDs, you can really sell anything.
When selling on Amazon, there are two ways to go about it: You can either fix a price that must be paid for the purchase, or auction the product after specifying a starting bid price. The auction method is usually more popular because at the end of the day, the seller could end up making more.
After selecting a category and subcategory for your product, you write a description and add photos. You can then go ahead to set shipping (for which extra fees will be charged), however if you do not want to ship, simply select the Local Pickup Only option. This will offer the product you're selling to only customers with the same or very close ZIP codes as you, so the buyer can come pickup the product. After making the sale, most sellers get paid through PayPal, but even though it is free to list a product, eBay will charge 10% of whatever amount you end up selling for after the product is sold.
eBay also lets you see how many users have viewed the product.
Facebook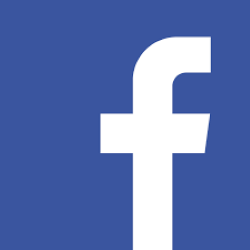 There are a lot of ways to sell on Facebook, and why not? The app has more than 2 billion users from all over the world. Perhaps the most popular way to sell on Facebook if you're not just offloading products, is to create a page for your store, post your products, and try to get people to see it. this method works, but it is not as effective.
Selling on Facebook can also be done through Buy and Sell Groups. Searching for Buy and Sell groups in the explore section will give you the groups closest to your location, you can however expand your search. Before you post a product as for sale in any group, make sure to go through the group's information first. Most of these groups focus on a specific category of items, so its important to post in the right place. You can do this if you own a store or are just looking to get rid of some things. Interested buyers should contact you from the group, and you can communicate over Facebook Messenger.
Another option is the Facebook Marketplace. This feature is available in 70 countries, and used by almost 800 million people. When you open the marketplace option on the Facebook app, indicate you would like to sell, and then post pictures of your item with a description. The app then puts the item in a category and suggests a price range for your product. You can also decide to sell locally or ship the product. Facebook will charge 5% of the selling fee for every item you ship, but you can also directly advertise your listed products from the marketplace with a Facebook ad.
Decluttr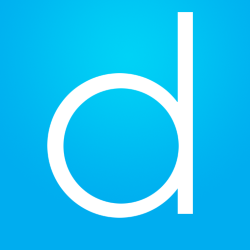 Trying to declutter your house or apartment? Here's a perfect solution. And even if you aren't necessarily trying to clean out, why keep old devices when you can easily make money from them. Since 2014, Decluttr has made getting rid of tech devices extremely easy for all their users, but don't worry, they also take CDs, DVDs, games, books and LEGOs. The site has since paid out more than $300 million to its 6 million users.
To sell on Decluttr, first search the product or scan the barcode, Decluttr then provides you with a valuation which is guaranteed for 28 days. If the price seems good to you, accept the offer, pack up the product and ship it to them for free with a special label you would have gotten in your email as part of a welcome pack. When it arrives at their warehouse the product is then inspected, and you receive payment the next day through PayPal or direct deposit.
Poshmark
Poshmark is most popular foe selling clothes, but recently, they have also started to allow the sales of home decor and beauty products. With more than 70 million users, it is very easy to find a buyer for your products on Poshmark. Very impressively, Poshmark also lets prospective buyers go through your 'closet', items that you've posted before. They also have a feature that lets sellers offer the items to people who have liked the post. However, a direct messaging feature is not available yet, so you interact with customers in the comment section, and future customers can see these negotiations.
You do not have to pay to list an item on Poshmark. However, when a sale is made, Poshmark charges a flat rate commission of $2.95 if the sale cost $15 or less. Over $15, Poshmark charges 20% of the selling price. List your items for sale with pictures, a title, and description. After a sale has been made, Poshmark lets you ship for free, and then once the buyer has received and confirmed the item is what they paid for, you receive your money.
Depop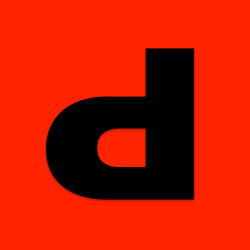 Although still a growing community, and most popular for vintage and streetwear fashion, you can actually sell a whole lot more on Depop. Jewelry, home items, books, magazines, music, films, art, Depop works for everyone whether you're trying to start a store that will pay for your college, or you're just trying to get rid of some items. A lot of Depop users are between the ages of 18 and 27.
Listing an item for sale is pretty easy on Depop, you take 4 pictures or less of the product (with a video if you like), describe what you're selling (you can make use of hashtags here too as hashtags would allow new people discover your product on the explore page), specify how much you would like to sell for, and post. Most of the time, people are able to sell for higher prices on Depop, and the app charges only 10% of the total amount paid (shipping fees included) as a commission.
OfferUp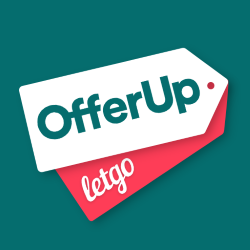 OfferUp has provided users with a comfortable and easy way to sell things they no longer need locally. With OfferUp, you can sell almost anything from couches, to even cars. And it's pretty easy to do to, the website claims you can list an item for sale within 30 seconds. All you need to do, take pictures of the item and upload it with a title, description, price and location, and finally specify the category and condition. You can set a firm price or asking price, an asking price would signify you are open to negotiations and other offers from possible buyers.
With its recent merge with Letgo, OfferUp now has a wider user base. And you can choose to sell locally only, or just ship nationally. For local sales, you can meet with the buyer at one of OfferUp's Community Meetup Spots, which are some very public and well-lit places in the area, or have the buyer pick up the items, OfferUp always advices that sellers receive payment in cash, or through the OfferUp app. OfferUp is mostly a free service, but transactions that involve long-distance shipping attract a 12,9% service fee or a $2 minimum. You can also pay to promote your items for sale on the app. OfferUp also lets buyers rate sellers.
Craigslist CPlus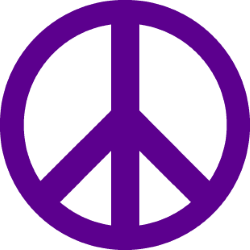 Although CPlus is a third-party app, it is fully licensed by Craigslist. This allows people to experience everything the Craigslist website has to offer in app form. It give all the benefits of Craigslist which means it is great for selling to people nearby, and it gives access to a very large user base.
As with Craigslist, you would have to take care of payment and shipping (if need be) outside the app.
Chairish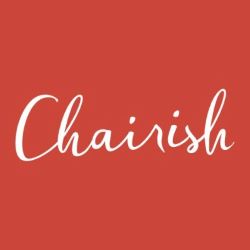 When moving to a new apartment, you might have to get new furniture, and then what happens to all the old ones and your home decorations? Instead of having to lock them up in a storage unit or whatever, why not sell them on Chairish? To be able to sell there, the items must be of good quality and still be in fine shape.
Before using Chairish however, there are some other things you should take note of: The app is available to only iPhone users, minimum price for a listing is $75, and although it costs nothing to list an item, Chairish charges a 20% commission after the sale. You may get free shipping for some items at a UPS store, and buyers have 48 hours to return a product. If the 48-hour period goes by without any response from the buyer, payment is approved. For pickups, payment is approved immediately after the pickup.
Mercari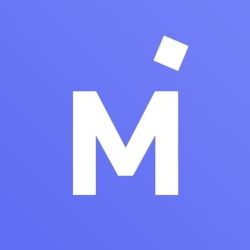 Mercari is another app that lets you sell almost anything. Their site says:" if it ships, you can most likely sell it". The site is pretty impressive, they let you list for free, and charge only 10% when the item sells. They also have a nice feature that lets you see items that have been sold on the website, so you can pick up a trend and sell accordingly.
Mercari lets you ship only, there are no pickups or in-person meetings, which can be good if you prefer that. Listing takes a few minutes, buyers can negotiate prices, and once a sale is agreed, the buyer sends you a shipping label with you can print out and ship to them with. You get paid into your Mercari account once the buyer leaves feedback, and you can withdraw from your Mercari account into your deposit account.
5miles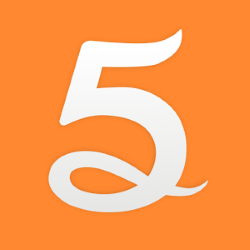 Since 2014, 5miles has been providing users with an online marketplace that is easy to navigate, free to use for most sellers, and prevents scams. By verifying the identities of all users, 5miles gives users a lot of confidence in the app.
The app uses your geographical location to locate buyers within your area, usually within 5 miles of you, but this can be increased to almost 50 miles. Sellers can either set a price, or let buyers bid for the item and then sell to the highest bidder. 5miles also has a pretty interesting feature that lets sellers offer various services within their communities. The app also has a location finder that allows buyer and seller find and locate a neutral place for the exchange.
ThredUp
ThredUp aims to help you clean out your closet, and they make it very easy to do. All you have to do, order a clean out kit, gently fill it with the clothes you no longer need, send it bac through FedEx or USPS, and ThredUp does the rest. Once the items are inspected, they help you with the sales, and then send you the cash after sales. You won't be sure how much you could make until after sales, but the estimate calculator could give you a very good idea.
The more your clothes sell for, the more you could earn, and this could vary between 5% to as much as 95%.