We really can't live without furniture as human beings. Some sort of furniture is always needed, even if not to decorate the living space. Whether you're just moving into a dorm room, first apartment, home, preparing for a child, remodeling, furniture is always necessary.
However, furniture could be really expensive. If you are not careful, you could end up spend a lot on furniture that isn't even of the best quality. We understand this, and that is why we have put together a list of the best and cheapest furniture stores in the US. Some of these stores are online so you can shop comfortably from your home, some let you come in and see exactly what you are about to purchase. But enough talk, let's get to it!
AllModern AllModern is an online store subsidiary of Wayfair. If you would like to shop for your furniture online, you can easily do that at AllModern. Make sure to check out the outlet section, it's the one with the best deals. And not to worry, you will find all styles of modern furniture here, at really affordable prices. You can also visit AllModern's UnEditors page for design ideas. The site ships some items free and all items fast, they also let you return goods within 30 days for a refund or store credit.
Wayfair For almost 20 years, Wayfair has provided their customers with everything they would need for their homes, and furniture is no exception. On Wayfair, you can get sofas (reading and dining), tables, pet and even baby furniture. With their daily sales, you can get a lot of these items 70% off. Wayfair's website makes it so easy to search and get exactly what you're looking for. Shipping for goods over $35 is free.
Target Yeah, you can also get you furniture at Target, which would be very easy considering more than 75% of the country's population live within 10 miles of a Target. The furniture here is really affordable because Target partners with some designers to produce furniture lines that would be generally affordable items for their customers. Target offers amazing furniture at some of the lowest prices, they also have a really good selection.
IKEA This list would never be complete without everyone's favorite Swedish retailer. Established in the 1940s, IKEA has almost 500 stores in different countries. Shopping furniture at IKEA is really easy, in fact, most people furnish their first apartments with furniture from IKEA, It's almost like a tradition! The furniture is cheap, basic stuff, and easier to transport because they have to be assembled. IKEA is also very sustainability focused, another reason you should want to get your furniture there.
If you would be purchasing online, make sure to always check your shipping costs. And remember, the click and collect option is available, that should bring down the total cost a bit.
Apt 2B Based in LA, Apt2B gives you some of the most stylish furniture at affordable prices. You can even get furniture made to order on Apt2B, although that won't naturally be the most affordable option. They do have some incredible sofas that are affordable though. Apt2B also sells a lot of modern American furniture. You can only shop online, so check the ready to ship section to find in-stock products, and make sure you visit the outlet section for some of the best deals.
Overstock.com Overstock.com is perfect for quality finds at the cheapest price. With their amazing furniture discounts, you can be sure you will find something you love and can afford. To get even better prices, look out for the mega sale deals, flash deals, and check out the clearance items. You can also find great furniture in their worldstock section.
Not sure about what you intend to buy? You can find reviews from customers who have purchased that same product to put your mind at ease. Purchases over $45 also ship free (except you are shipping to Alaska or Hawaii.
T.J. Maxx With T.J. Maxx, you can get some designer products at the lowest prices. The discount chain now has more than 1000 stores, and although the furniture selection available is slightly limited, new shipments arrive every week. Besides, you could find a much larger selection at your local T.J. Maxx. The store offers a lot of discounts, up to 60% at times, and you get to enjoy free shipping for orders above $89.
Amazon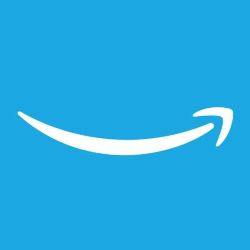 Amazon is not a furniture store, but you can find almost everything on there and that includes furniture too. Plus, there are always some great discounts when you purchase on Amazon. Prime members also get faster and fee shipping most times.
Houzz Houzz is perfect especially when you are looking to remodel. You can find great ideas and styles to inspire you, professionals to help you achieve what you hope to, cool appliances and most importantly, beautiful furniture. With their daily sales, you can get up to 70% off your purchases. You could even get free shipping for some of your items.
Home Depot Yes! Home Depot is great to find cheap furniture! You're probably more familiar with the brand as someplace for appliances or every other thing for your home, well everything includes furniture too, right? They even have exclusive brands like Home Decorators Collection and StyleWell. You can shop in the stores, or online and the website lets you shop by style. Shipping costs differ, but you can save a lot by deciding to ship to the store nearest to you, and then go pick it up from there.
World Market Or Cost Plus World Market. With over 300 locations, you can also shop online and still be assured you will find all sorts of unique furniture wherever you choose to do your shopping. World Market offers you furniture with great designs from all over the world (it is a world market after all). Furniture is also very affordable, has great quality, and overall, you get an amazing shopping experience.
New customers get u to 70% off on their purchases, and orders that cost more than $150 get you free shipping. There is also a very impressive 120-day return policy. But, make sure to check out the dining chairs.
Bob's Discount Furniture The name literally says it all. Since 1991 in Connecticut, Bob's Discount Furniture has been selling some of the best traditional furniture in the country. For the best deals, visit their outlet section (you'll get some of the best discounted sofas). You can also always pick up your furniture from the stores for free, deliveries to your home would most likely cost $30 or more.
The company is also very dedicated to recycling properly, and if you purchase a new mattress from Bob's, they can help you remove the old to be properly recycled, provided it is still in good condition.
Birch Lane Birch Lane is a store very similar to Wayfair. Shop online for some of the best farmhouse and traditional furniture. They offer a selection of classics that are simply amazing. You won't go wrong with Birch Lane, prices are great, the seasonal sales even better, and a purchase worth more than $35 earns you free shipping.
Nadeau The motto says it all, Nadeau gives its customers "furniture with a soul". With most of their furniture hand-made in either India or Indonesia, Nadeau's pieces are truly one of a kind. The stores present in 25 states of the country (visit the website to find the one nearest to you) provide all customers with a simply wonderful experience. And honestly, the prices of Nadeau's furniture could be slightly more expensive than those of the other stores on this list, but when you consider the quality of the furniture, the prices seem very cheap. You can only shop at physical locations.
Joss & Main Joss & Main offers some of the best contemporary furniture and honestly, you could spend hours on the site without even knowing it. There are so many beautiful pieces that give you great ideas while scrolling through. Thankfully, Joss & Main also provides you with idea boards and room planners on their site. This way, you can see how it all comes together before you purchase. Purchases over $35 also earn you free shipping on here too.
Oh, and you really shouldn't be getting your pet furniture elsewhere.
Dot & Bo You can even find affordable chandeliers when you shop with Dot & Bo. All of the products are carefully categorized to make sure at the end of the day, you end up with an amazing design. The site is also really popular because you can select all these in a way that it ends up fitting your budget. There are also amazing sales, and most items ship for free.
Home Goods Over 500 locations in the US, so you can always visit your nearest Home Goods store. And when you visit the store, there is almost always new furniture available. Home Goods is constantly looking for new and quality furniture to add to their selection. Downloading their app will help you know when new products arrive, and can help you earn credits. Plus, if you find an item with a slight damage on it, you could purchase it at a discount.
Items with the red tags at Home Goods are mostly generally discounted.
Sofamania As you can already probably tell from the name, you would find some of the best sofas on this online store. They have sofas in almost all colors! But it is not just about sofas with Sofamania, they have other very affordable furniture too. You can find quality designer products sold at affordable prices, and you get free shipping.
Big Lots Founded in 1967, Ohio, Big Lots is big box store with over 1400 locations in the US. With their weekly deals, you can get some really cheap furniture, they even run "buy one, get another free" deals. For more enticing offers, you can always visit the furniture clearance section.
Shipping fees depend on the weight of the item you are purchasing.